HVAC & Plumbing in Highland Park, TX
Do you need help with your Highland Park plumbing? Is your Highland Park HVAC in need of some service?
If these describe you, then call us at Cody & Sons Plumbing, Heating & Air right away! We will be there soon to fix your home fast.
What Your Neighbors Are Saying
Cody and Sons Plumbing and HVAC are responsive, courteous, timely and provide excellent service. I have used them multiple times for plumbing and now they are taking care of my HVAC. I was so impressed that I have now purchased their HVAC and Plumbing plans Member Value Plans (MVP) which will save me money and headaches in the long run for my 90 year old house and my rental condo.
-Jacquelyn S.
We use Cody and Sons regularly and they are awesome. Everyone is super nice and professional. Always arrive on time. Will continue to use them in the future!
-Rick M.
Trevor with Cody & Sons came out and fixed my tankless water heater. He finished the work quickly and efficiently, cleaning the burner assembly, and the heater is back to normal! Great work! Also, all of the scheduling with the office was smooth, with plenty of updates
-Adam T.
Another company tried to sell me on a many-thousand-dollar replacement of an entire AC unit. Cody & Sons was able to repair my unit for a fraction of the price. These guys are honest and good at their job. I will use them again.
-Ben T.

Open 24/7 Call Now

(469) 225-9527
Highland Park Plumbing
It's easy to get the Highland Park plumbing help that you need. All you need to do is call us at Cody & Sons. There's no plumbing job that we won't tackle for you.
When you need a plumbing repair, whether it's fixing a faucet or fixing your water heater, our team will get the job done fast. Call now to find out how easy it is to get your Highland Park plumbing working again.
If you're looking for a plumber in Highland Park to handle installations, we can do that too. All you need to do is call now, tell us what needs to be installed, and we'll be there soon to get the job done.
We also have an emergency plumber in Highland Park. Anytime you haven't need that involves emergency plumbing in Highland Park, call us and we'll be there as soon as we can.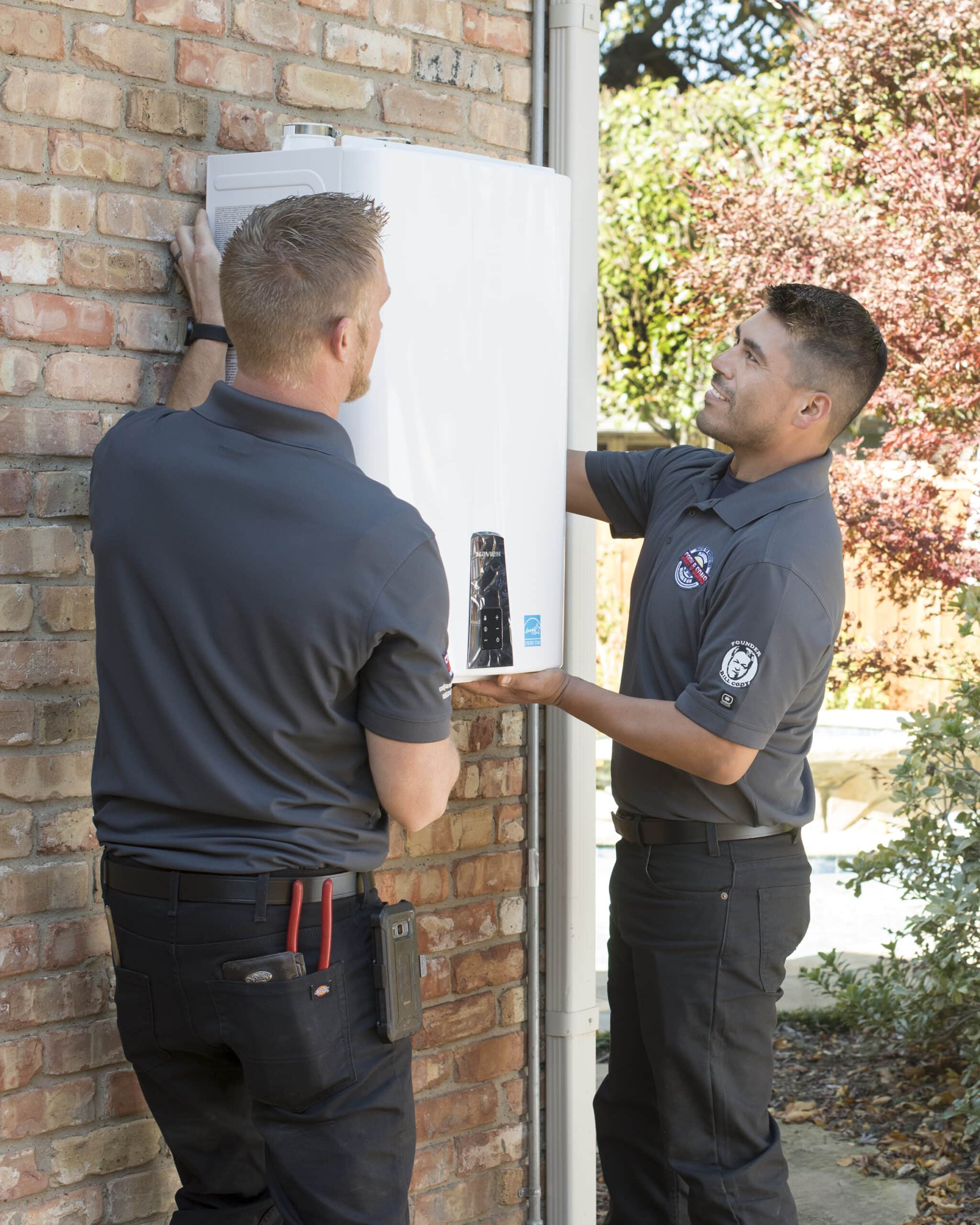 Heating Services
When you need help with your heating in Highland Park, one of our HVAC experts will be there fast.
Heating Repair
Our team will complete your heating repair in Highland Park fast. Our HVAC specialists know just what to look for and they can fix any issues they find.
Heating Maintenance
Our team specializing in HVAC in Highland Park will complete your heating maintenance fast. We will check every part of your heater to ensure it's working well.
Heating Replacement
Get a new system so you always make sure you have heating in Highland Park. We will match you up with the very best heater for your house.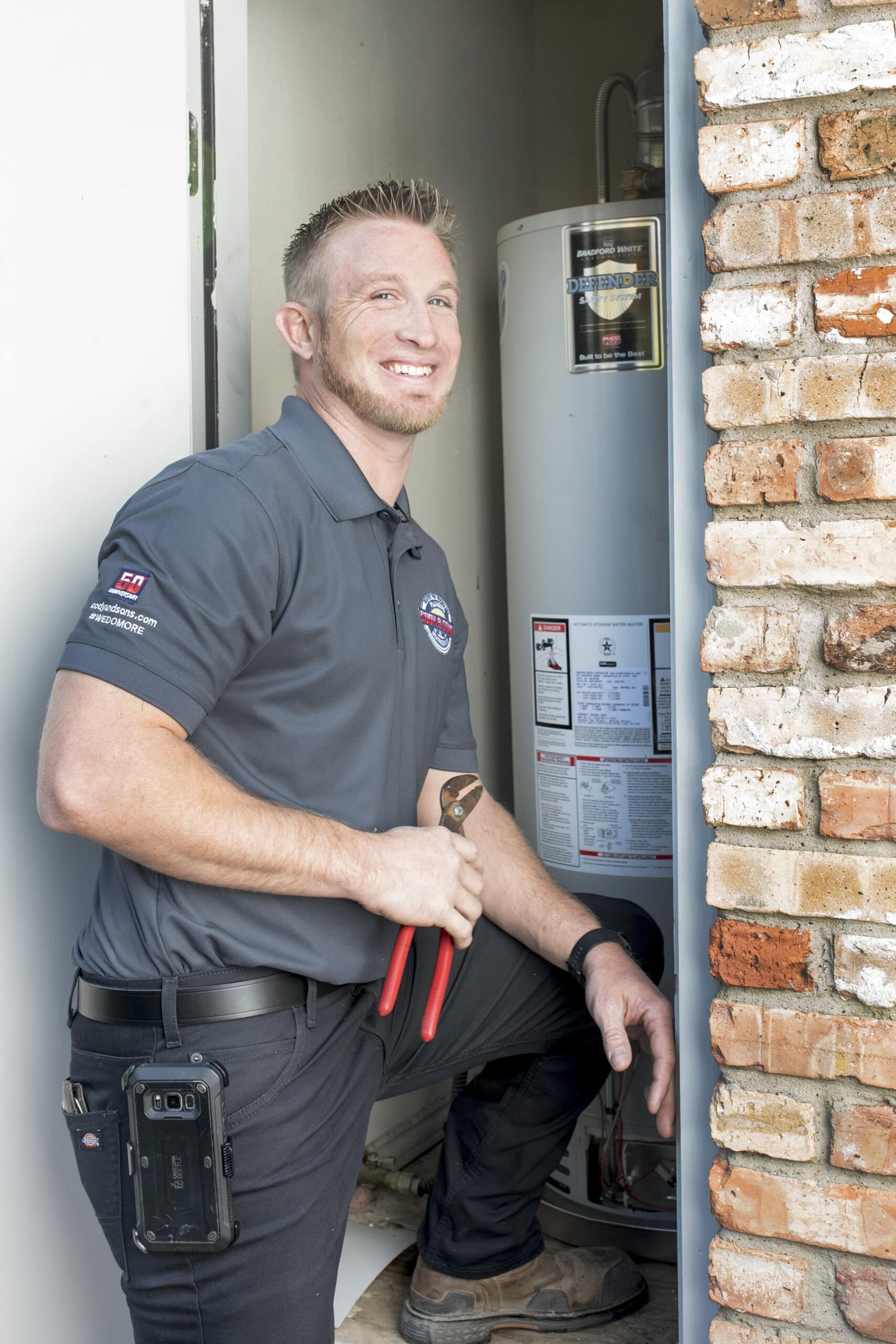 AC Service Highland Park
Our Highland Park HVAC specialist can have all of your air conditioning issues!
AC Repair
If your air conditioning in Highland Park is not keeping you cool, call us to schedule your AC repair right away. We will be there as soon as possible.
AC Installation
Is it time for a new air conditioner? One of our Highland Park HVAC experts will get to you fast and help you find the very best new AC unit for your home.
AC Maintenance
We can also maintain your air conditioning in Highland Park. We will change your air filters and test your unit to ensure that every part is working the way it's supposed to.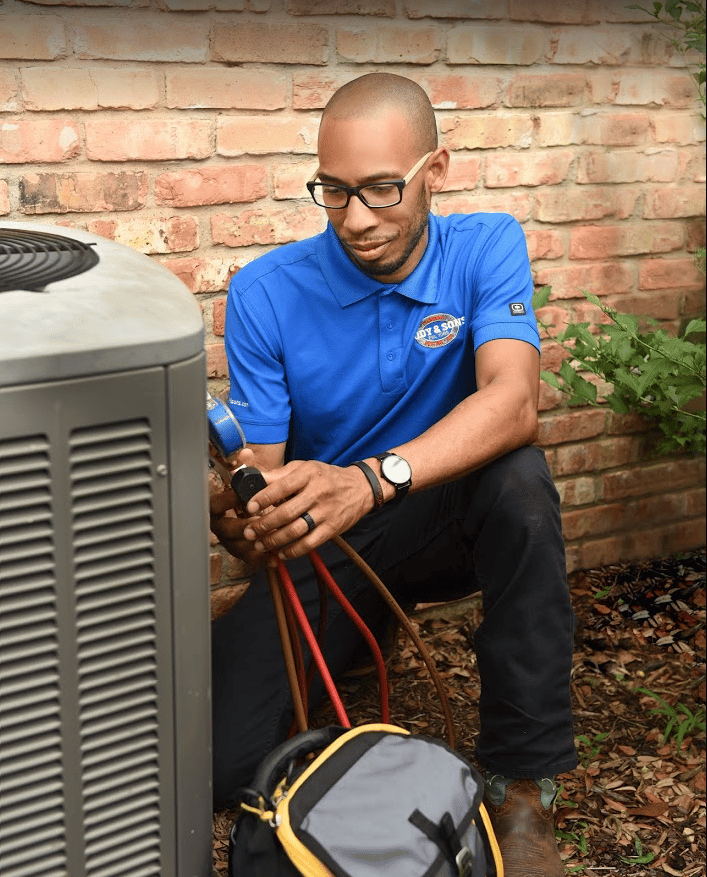 Indoor Air Quality
When it comes to HVAC in Highland Park, our team will assess your indoor air quality and help you find the solution you need. Whether you're looking for specialized air filtration systems or duct cleaning, our indoor air quality team can get you the solutions you need. Breathe easier today when you know that, with every breath, you're taking in fresh, clean air.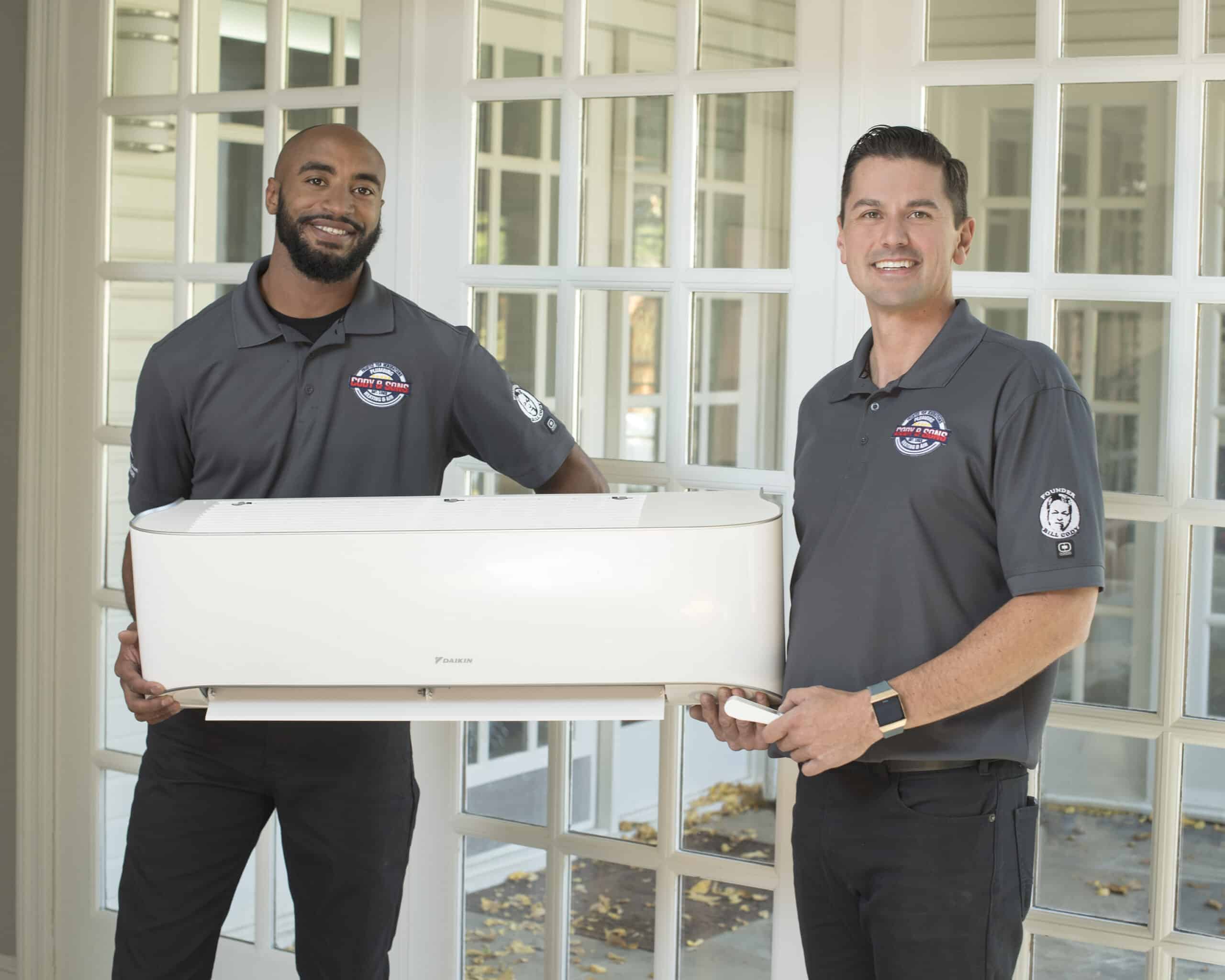 Call Cody & Sons for HVAC & Plumbing in Grand Prairie, TX
Contact us at Cody & Sons today, or anytime you need plumbing or HVAC help at home in Grand Prairie. Our experts will be there soon and we won't rest until you have the solutions you need!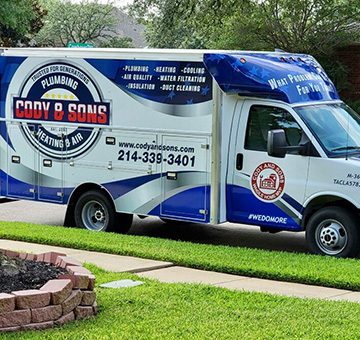 Our Guarantees
Upfront Pricing Guarantee
We Value
Your Home Guarantee
We Value
Your Safety Guarantee
We Value
Your Time Guarantee
We Value
Your Satisfaction Guarantee

Open 24/7 Call Now

(469) 225-9527