Plano Plumbing, Heating & Air
Your Plumbing & HVAC Contractors in Plano!
Schedule Now
Plumbing & HVAC Contractors in Plano, TX!
When you need help with your Plano plumbing, heating, or cooling, call us at Cody & Sons Plumbing Heating & Air right away. We'll have a skilled expert at your front door fast to resolve all of your home's issues. Whether you need a new AC unit or drain cleaning, our Plano team can help!
No longer live in Plano? Check out the other areas we serve in the DFW area! Don't see your neighborhood on the list? Give us a call!
What Your Neighbors Are Saying
Cody and Sons Plumbing and HVAC are responsive, courteous, timely and provide excellent service. I have used them multiple times for plumbing and now they are taking care of my HVAC. I was so impressed that I have now purchased their HVAC and Plumbing plans Member Value Plans (MVP) which will save me money and headaches in the long run for my 90 year old house and my rental condo.
-Jacquelyn S.
We use Cody and Sons regularly and they are awesome. Everyone is super nice and professional. Always arrive on time. Will continue to use them in the future!
-Rick M.
Trevor with Cody & Sons came out and fixed my tankless water heater. He finished the work quickly and efficiently, cleaning the burner assembly, and the heater is back to normal! Great work! Also, all of the scheduling with the office was smooth, with plenty of updates
-Adam T.
Another company tried to sell me on a many-thousand-dollar replacement of an entire AC unit. Cody & Sons was able to repair my unit for a fraction of the price. These guys are honest and good at their job. I will use them again.
-Ben T.

Open 24/7 Call Now

(469) 225-9527
Plano Plumbing
When it comes to your Plano plumbing, we can do anything. If you're just moving to Plano, we offer a video inspection service. Call us out to the home you're thinking about buying, and we will run a camera through your sewer lines so you can make sure they are intact and working well.
We'll also take on your day-to-day plumbing tasks. Do you need garbage disposal repair, or toilet repair in Plano? Our expert Plano plumbers will make sure everything is put together properly. We also specialize in installing water filtration systems, so you can be sure you're only drinking clean water.
If you have a plumbing emergency, we're on call 24/7. Let us handle your drain cleaning in Plano TX or any leaks, pipe replacements, and even offer water heater repairs if yours isn't working. Is your sump pump failing? We'll fix that, too.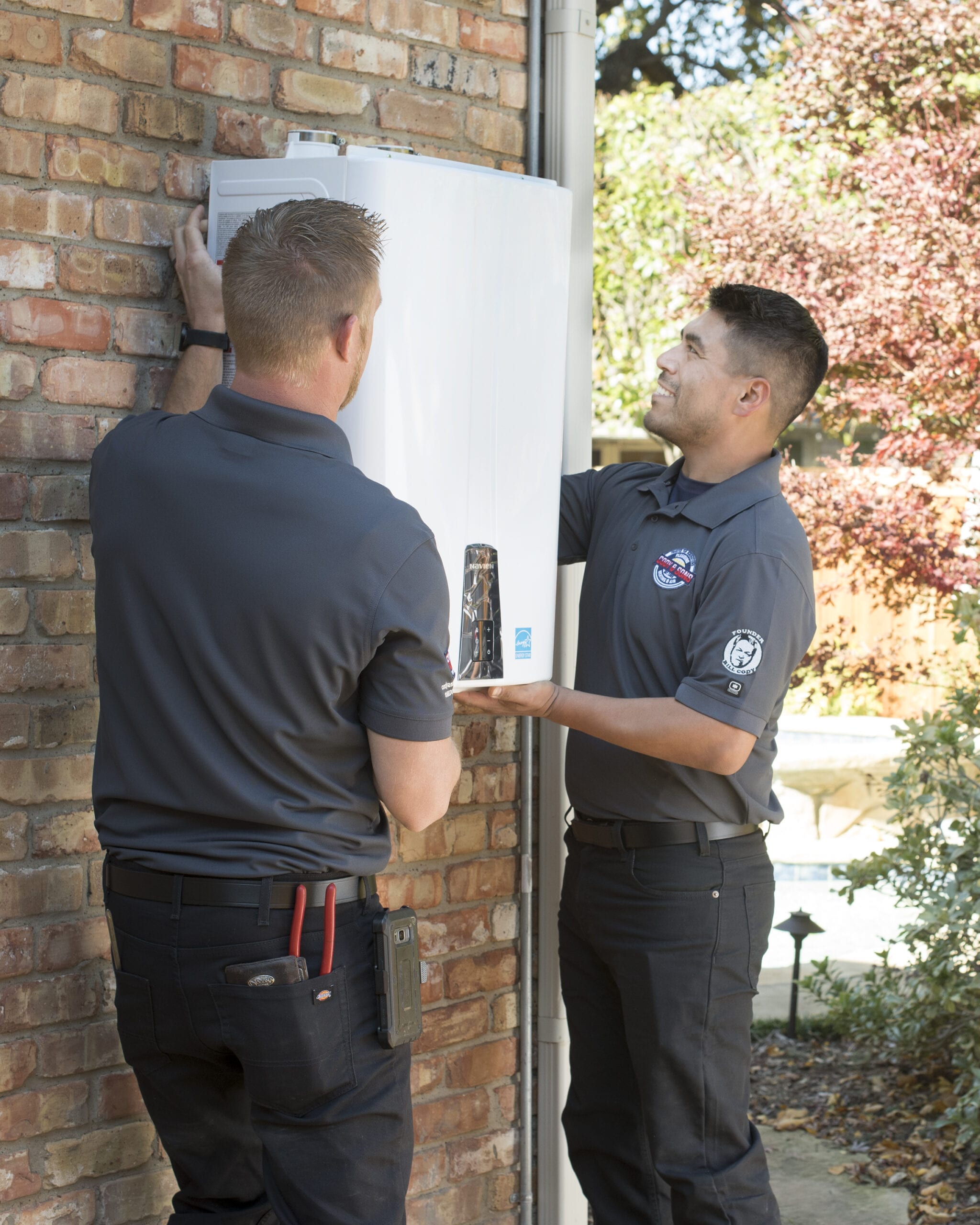 Heating Services in Plano
Heating Repair in Plano
You can't live your best life when your heat in Plano isn't working! That's why, at the first sign of a problem, you should give us a call for expert heating repairs in Plano and the surrounding areas. We'll come to you fast, assess your heating system, and perform any heating or furnace repairs in Plano before you get too uncomfortable in your home.
Heating Maintenance
Did you know that regular maintenance can add years to the life of your heating system? That's in addition to saving you money on your utility bills because your units won't have to work so hard. We'll make sure your Plano furnace, or whatever heating system you have, is working well or help you get it back in great shape. Check out our Plano heating maintenance services here!
Plano Heating Replacement
Is it time for a new furnace? We'll help you find one that is perfect for your home and your needs. We'll look at the size of your home and how much you use your heater, then recommend new units from brands we know and trust. We'll get your new heater installed according to the manufacturer's standards, too. Contact us to learn more about our heating maintenance services in Plano today!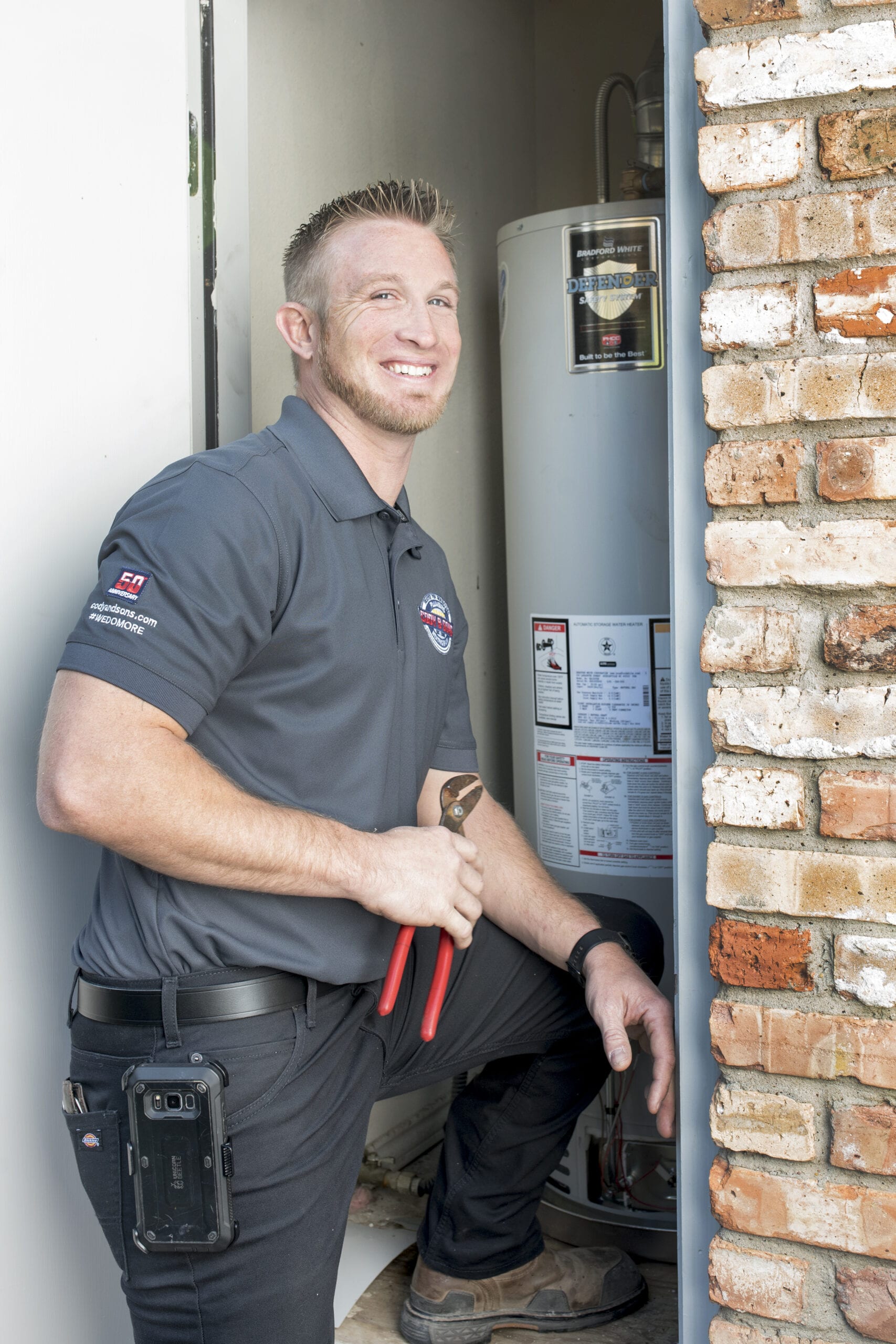 Air Conditioning in Plano
AC Repair in Plano
Our air conditioning services start with repair. No matter what happens, call us and we will get your Plano air conditioning back in working order just as fast as we can. We don't want you to get too uncomfortable at home, so we'll work fast and keep you informed from start to finish on your Plano AC repair process. We won't leave until you're satisfied with the way the system is working.
AC Installation
When it's time for a new air conditioner, we'll help you get one that will serve you well for many years. We know which brands are reliable, and we'll make recommendations based on how big your house is, how you use your units, and your energy-saving preferences. If you need any type of air conditioning installation in Plano, you've come to the right place!
AC Maintenance
Finally, we provide AC maintenance so that your Plano air conditioning will last for years into the future. We'll test them, fix anything that is not working optimally, and clean the parts that collect dust and debris. Then you can be sure that your unit will keep working for a long time.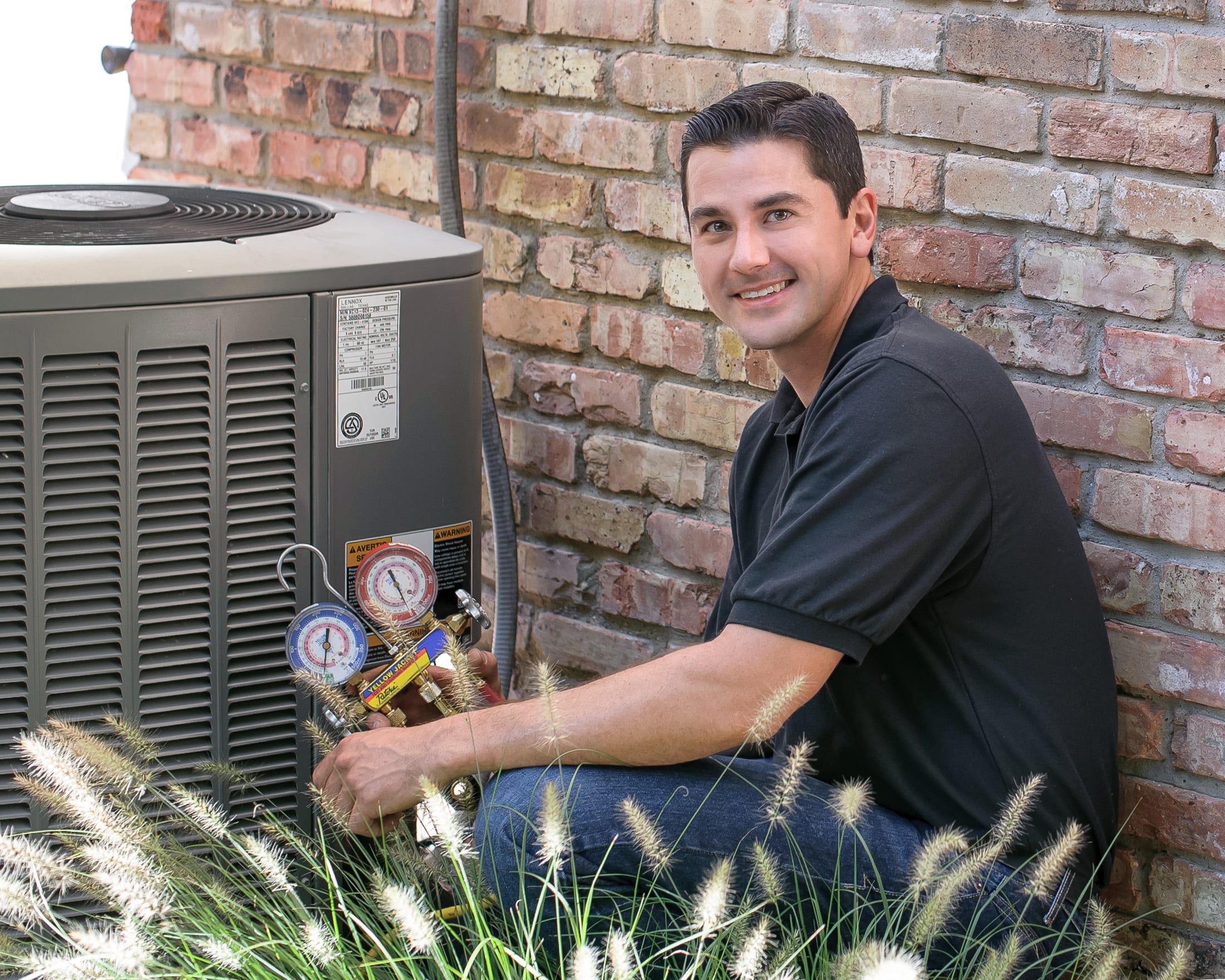 Indoor Air Quality
Did you know that the quality of the air inside your home can be several times worse than the air outside? If you or someone who lives with you struggle with asthma or allergies, we can help you get the clean air you need. Options that can improve indoor air quality include:
Duct and vent cleaning
Specialized air filters or filtration systems
UV lights in your air ducts
We will test your Plano air quality, then craft a solution for your home based on what we find. Pretty soon, you should be breathing easy again!
Call Plano's Leading Home Service Company Today!
Call us at Cody & Sons Plumbing, Heating & Air for trusted HVAC and plumbing services in Plano today! We provide 24/7 emergency services and our trained staff are ready to help fix any issues you may experience. Make your appointment now!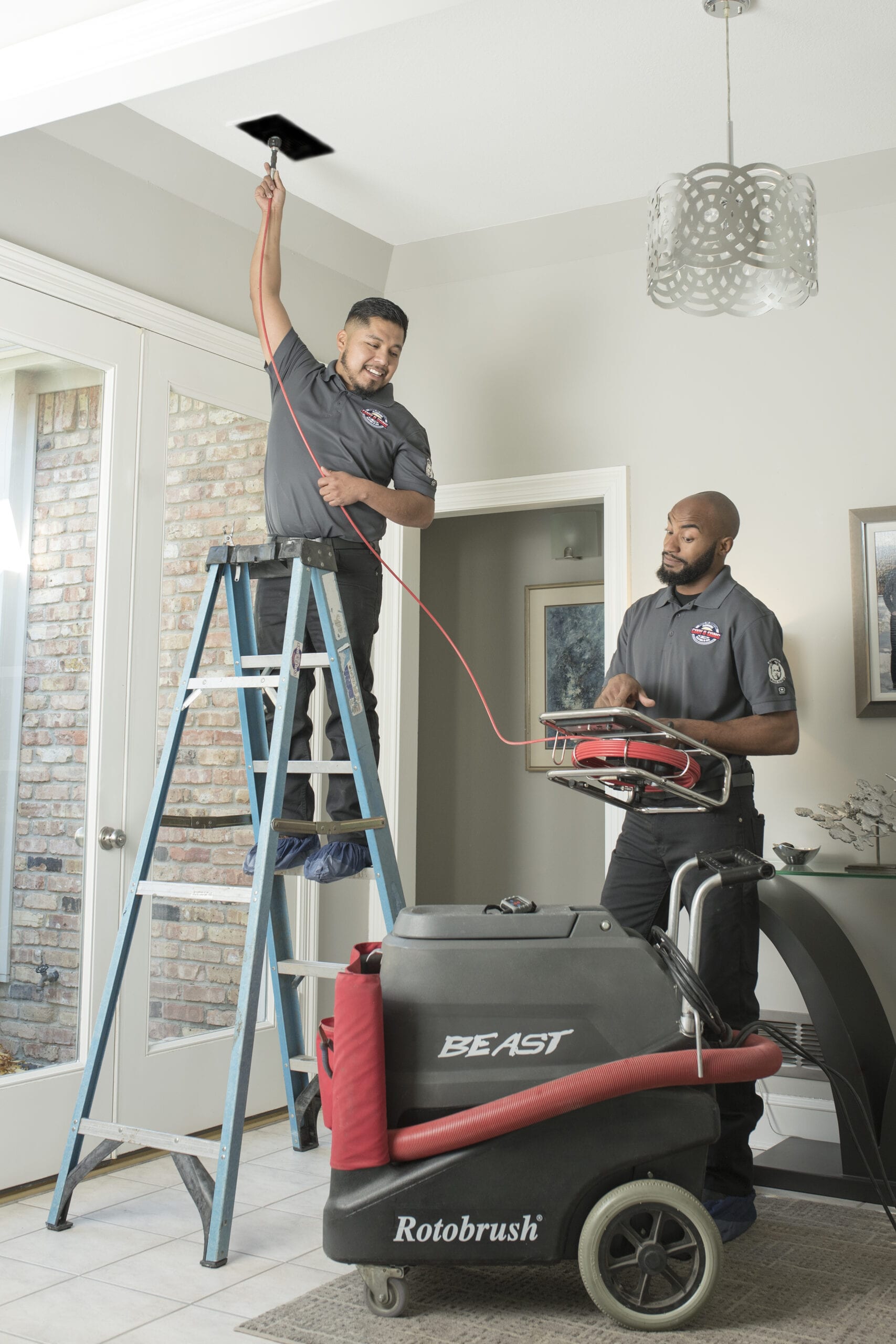 Looking for more?
Looking for more? Check out all our plumbing, heating and cooling services in Plano, TX!
Our Guarantees
Upfront Pricing Guarantee
We Value
Your Home Guarantee
We Value
Your Safety Guarantee
We Value
Your Time Guarantee
We Value
Your Satisfaction Guarantee

Open 24/7 Call Now

(469) 225-9527