Meet The Team
Our friendly staff and technicians are here to serve you any time of day. Learn more about the Cody and Sons team below!
Leadership Team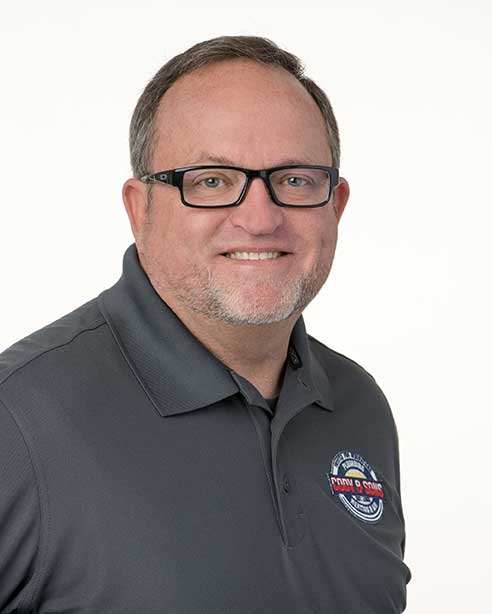 Randy Cody
Owner/CEO, Responsible Master Plumber
Randy is the second of Bill's three sons and took over the business in 1999 with his brother Gary, who later retired. Randy worked summers at the company from the time he was 13, receiving his Journeyman license in 1976. He became a Master plumber in 2000, and he has been full time with the company for 40 years. He believes in maintaining the same outstanding workmanship and customer service his father taught him, working tirelessly to make sure our company stays built on honesty, integrity and fairness.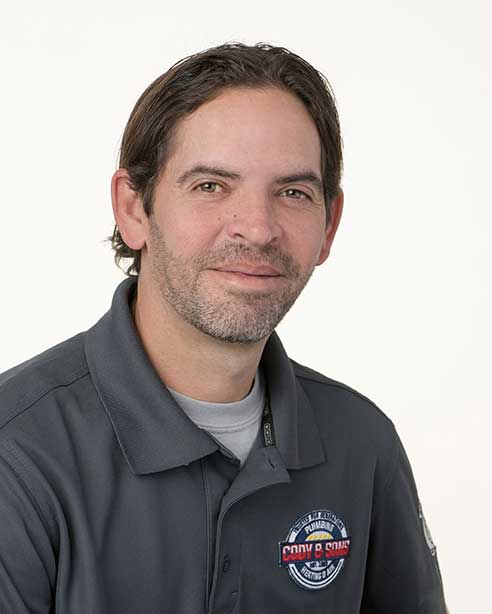 Phillip Cody
Owner, Plumbing Service Manager
Phillip has been in the plumbing business since 1998. He learned the family plumbing business from his grandfather Bill, the company founder. He is a natural leader and known for his genuine and upfront nature. He is very knowledgeable of his trade and a true craftsman. You can trust that he will give you the right price upfront and expect your project will be completed with upper level skill. Phillip became a Journeyman Plumber in 2001 and a third-generation Master Plumber in 2014. He is proud to have his son Cameron on the team training as a fourth generation plumber.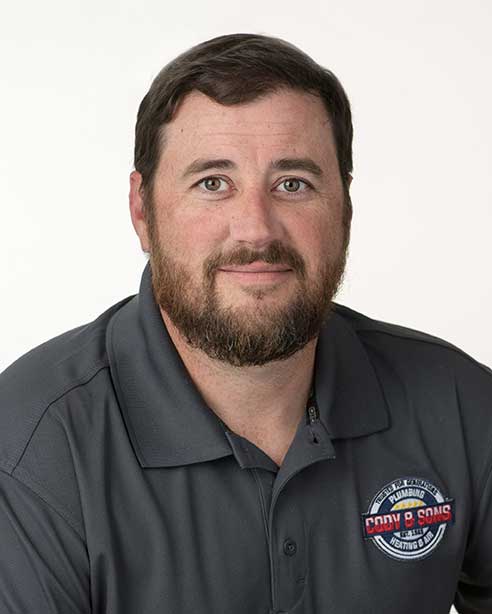 Mark Burke
Owner, Plumbing Service Manager
Mark Burke has been part of the Cody team since 2004. It was an exciting invitation to join Cody & Sons because Mark and Phillip, Bill's grandson, have been friends since a young age and began their plumbing careers together in 1999 as new construction plumbers. For Mark, the idea of joining the Cody business was more about joining a family he had grown to love. Mark became a Journeyman Plumber in 2001 and a Master Plumber in 2010. As part of the Cody team, he has been highly focused on service plumbing and remodeling projects. His goals remain to provide top quality products and to ensure his customers receive excellent service—all while keeping that "I can do that" attitude.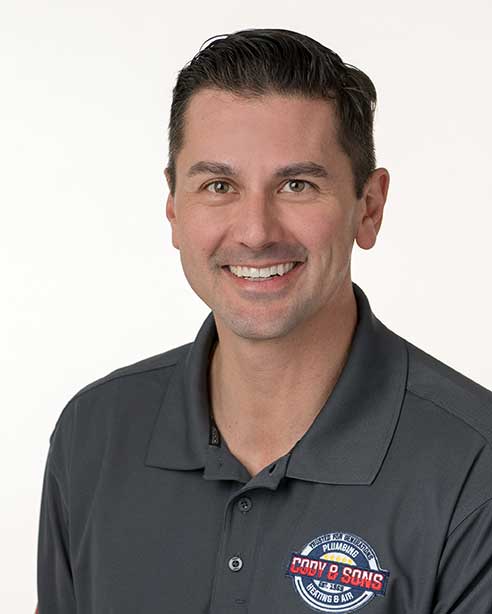 Tony Shepherd
Tony joined the team in 2014 to expand our business to heating and air. He has been in the HVAC industry since 2000. He holds an Associates of Applied Science in Residential Air Conditioning & Refrigeration and is a licensed Texas Air Conditioning and Refrigeration Contractor. Tony is an expert in his trade and excellent with customers, willing to go the extra mile and works hard to help customers as promptly as he can. He is also very active in his Duncanville community.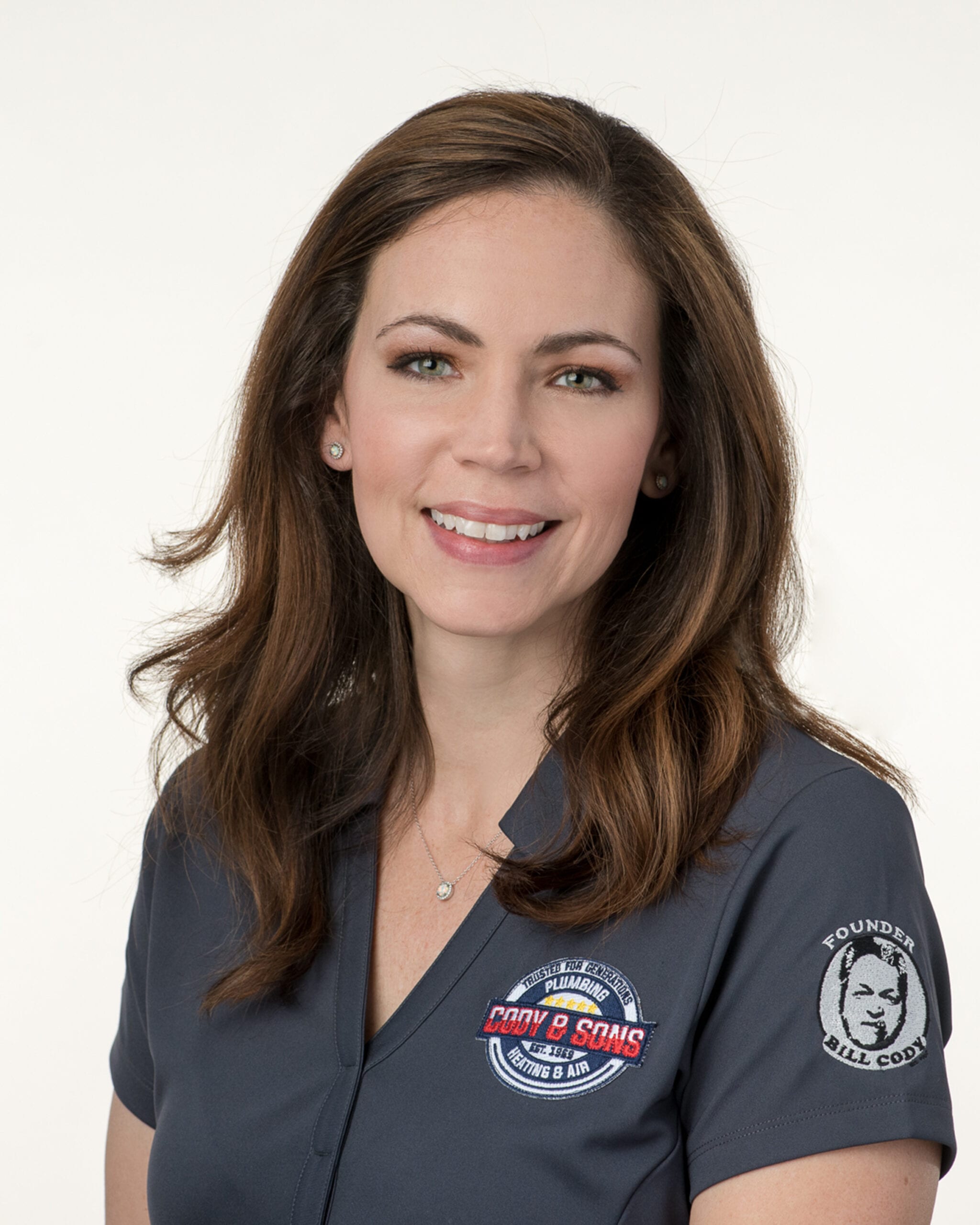 Robin Cody
Director of Marketing and HR
Robin is our Director of Marketing and Director of HR. She joined the company in 2014 to take our marketing to the next level. Since then, the company has grown exponentially and she has taken on many additional roles such as Human Resources as that need arose. She received a BA in Communications from the University of Texas at Arlington with a specialization in Advertising. She is also married to one of our plumbers, Phillip. They have two sons and a daughter. She is an Oak Cliff native who worked previously for Vet Stop Animal Clinic for many years as Office Manager and also at Cowboys & Indians Magazine.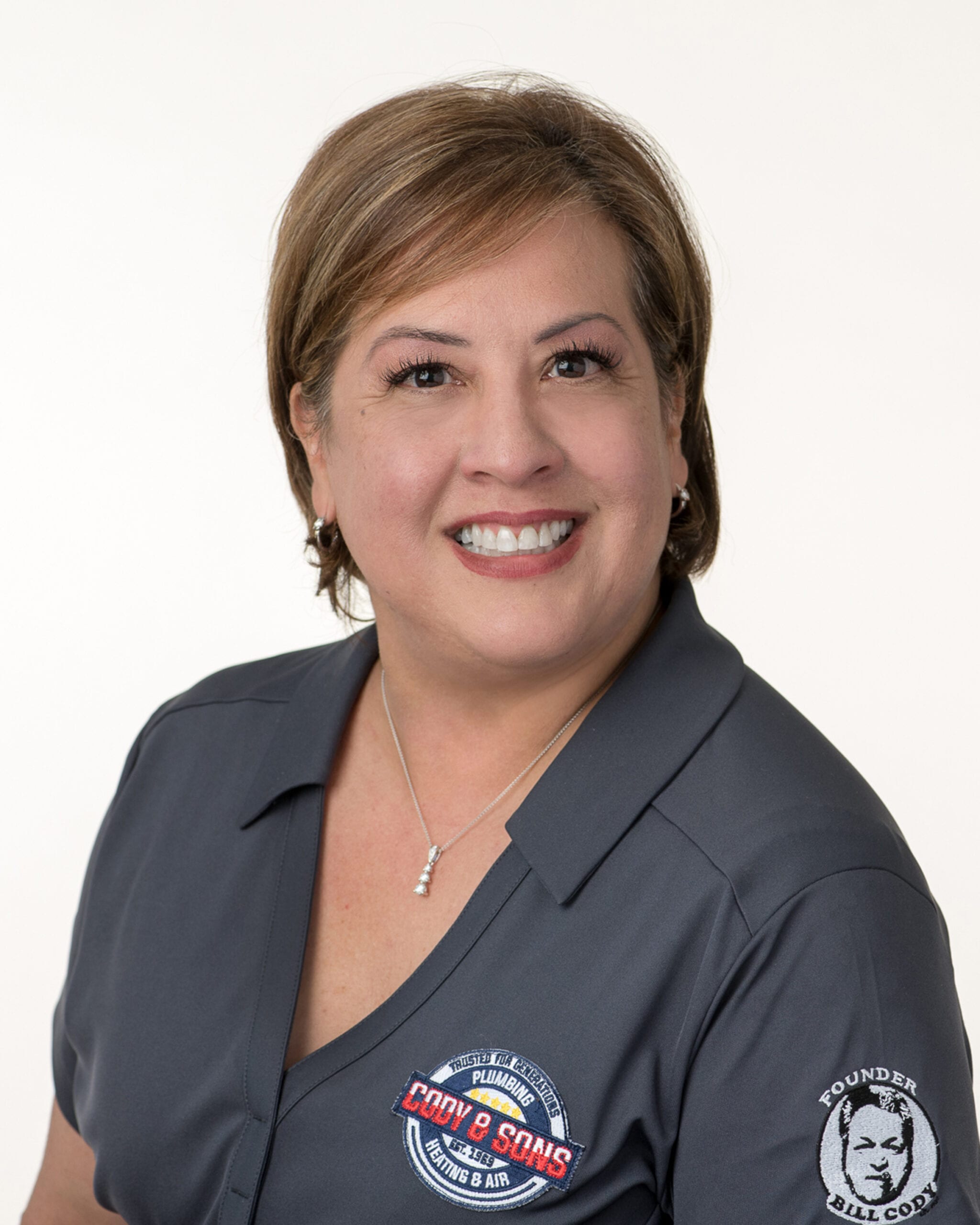 Louise Cody
Customer Experience Director
Louise is our Customer Experience Director. She works with our CSR team as well as customers to create the best experience possible and contain the tradition of excellence in customer service that Cody & Sons is known for as exemplified in our reviews. While working full time for a leading global industry, she completed her MBA from the University of Phoenix. She brings forth 35+ years experience in leadership transformation, human capital management, strategic planning and budgeting. She believes in the same outstanding workmanship and customer experience the family business aspires and targets to make certain our company stays built on honesty, integrity and respect.
Plumbing Service Experts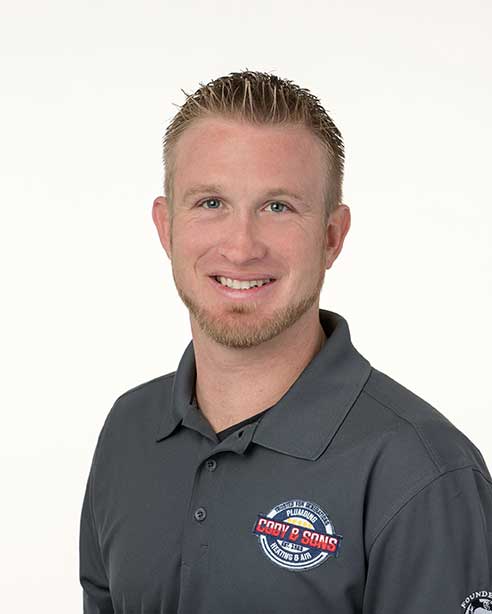 Cody Nicholson
Lead Tech, Master Plumber
Cody Nicholson is our Lead Tech, and a Licensed Master Plumber. He joined the Cody and Sons team in 2014. His background experience was in contracting and maintenance for his family's property management group. He excels at learning and doing more in the trade, as he started out as an Apprentice to Tradesman to a licensed Journeyman and now Master. He is a great asset to the company. He is a hardworking, dependable family man and always goes out of his way to assist our customers and the entire team.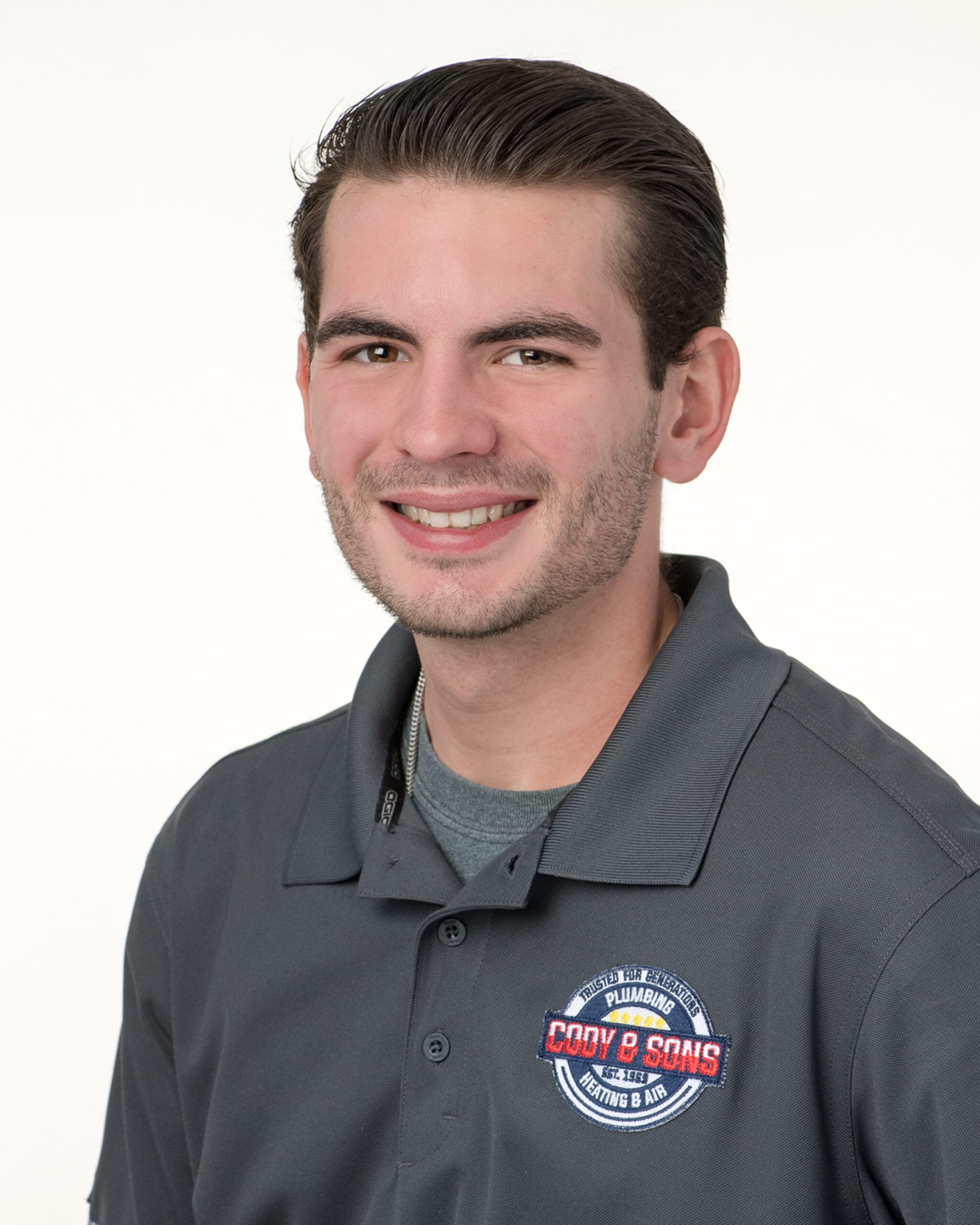 Cameron Cody
Cameron is a 4th generation Journeyman Plumber and the first great-grandson of our founder Bill Cody, grandson to Randy Cody and son to Phillip Cody. He started as an apprentice when he was 16 years old. Cameron was born in Dallas, but resided in League City near Houston. He now resides in the surrounding area of the Dallas Metroplex and is working towards purchasing his first home. He enjoys unwinding after work and on weekends doing one of two of his favorite things, video games and/or golf.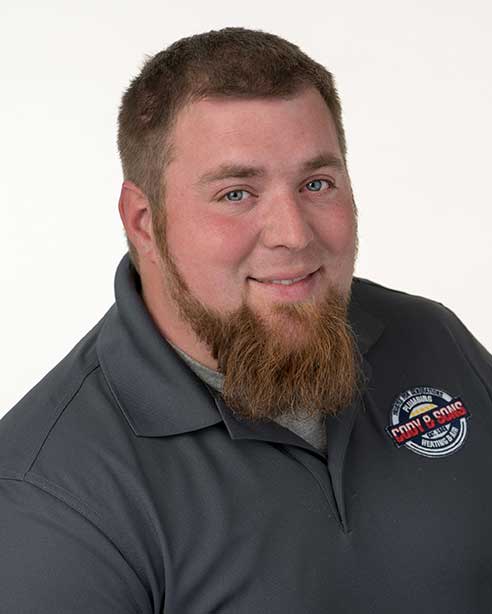 Matthew Allen
Matt is a Journeyman plumber who joined the Cody & Sons team as an apprentice in 2017. He quickly picked up on the plumbing trade and excelled as an apprentice. He obtained his Tradesman license in 2019 and worked diligently towards obtaining his Journeyman license in 2021. He has lived in the Dallas/Ft. Worth area most of his life. He graduated from Mansfield Timberview High School. He is a family man with 2 healthy boys. He resides with his family in East Texas where he enjoys spending time at the lake fishing and swimming.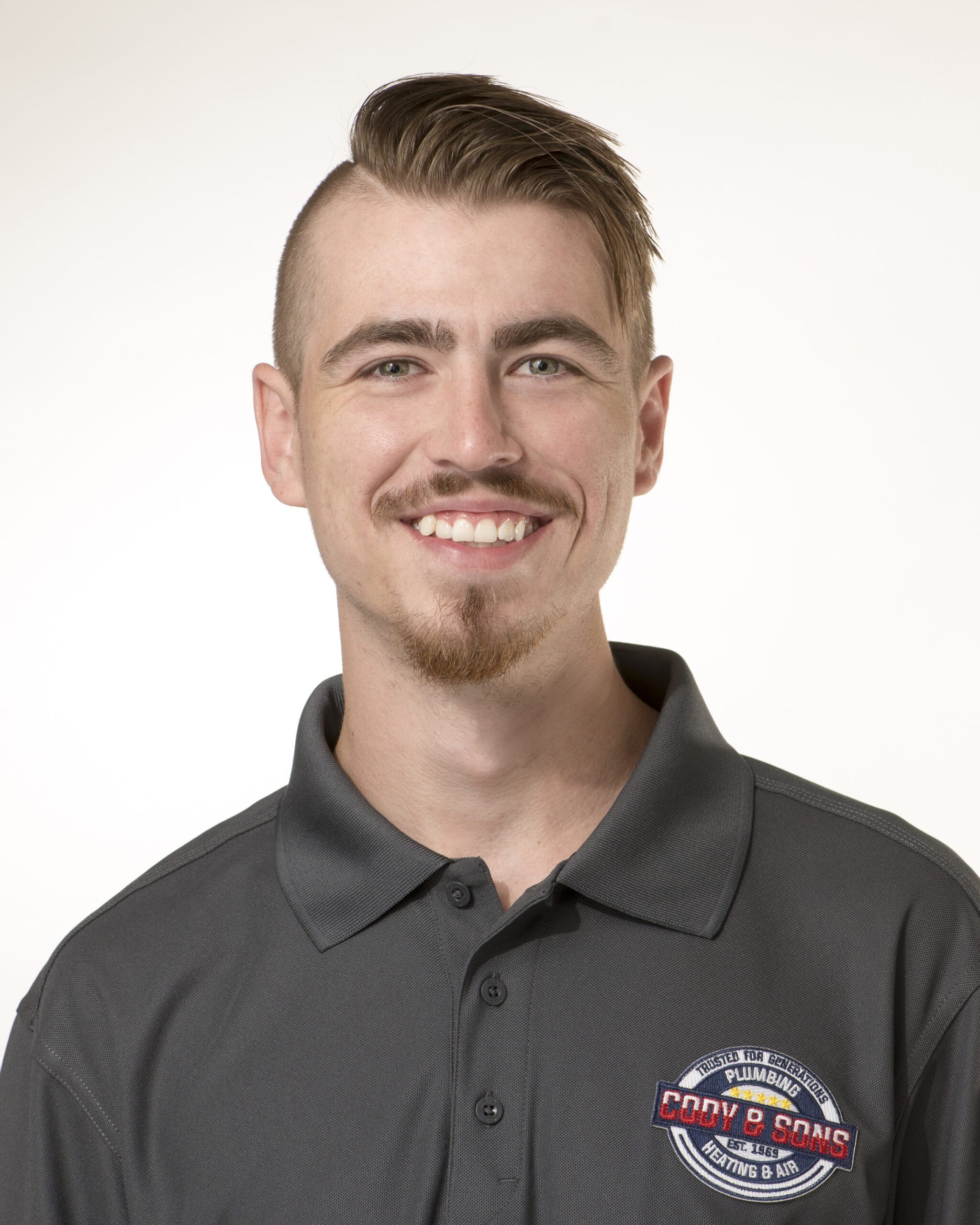 Cody DeJong
Cody D., licensed Journeyman Plumber, joined the Cody and Sons team May 2021 as a plumbing Apprentice. He worked diligently to complete his preparation for the exam, which of recent he has passed and is now onto his next path as a licensed Journeyman. He is kind, polite and always has a calm demeanor. He goes above and beyond to get things done right the first time. Cody is new to the DFW metroplex and resides in North Dallas. He was a former skateboarder and now in his free time he enjoys gaming.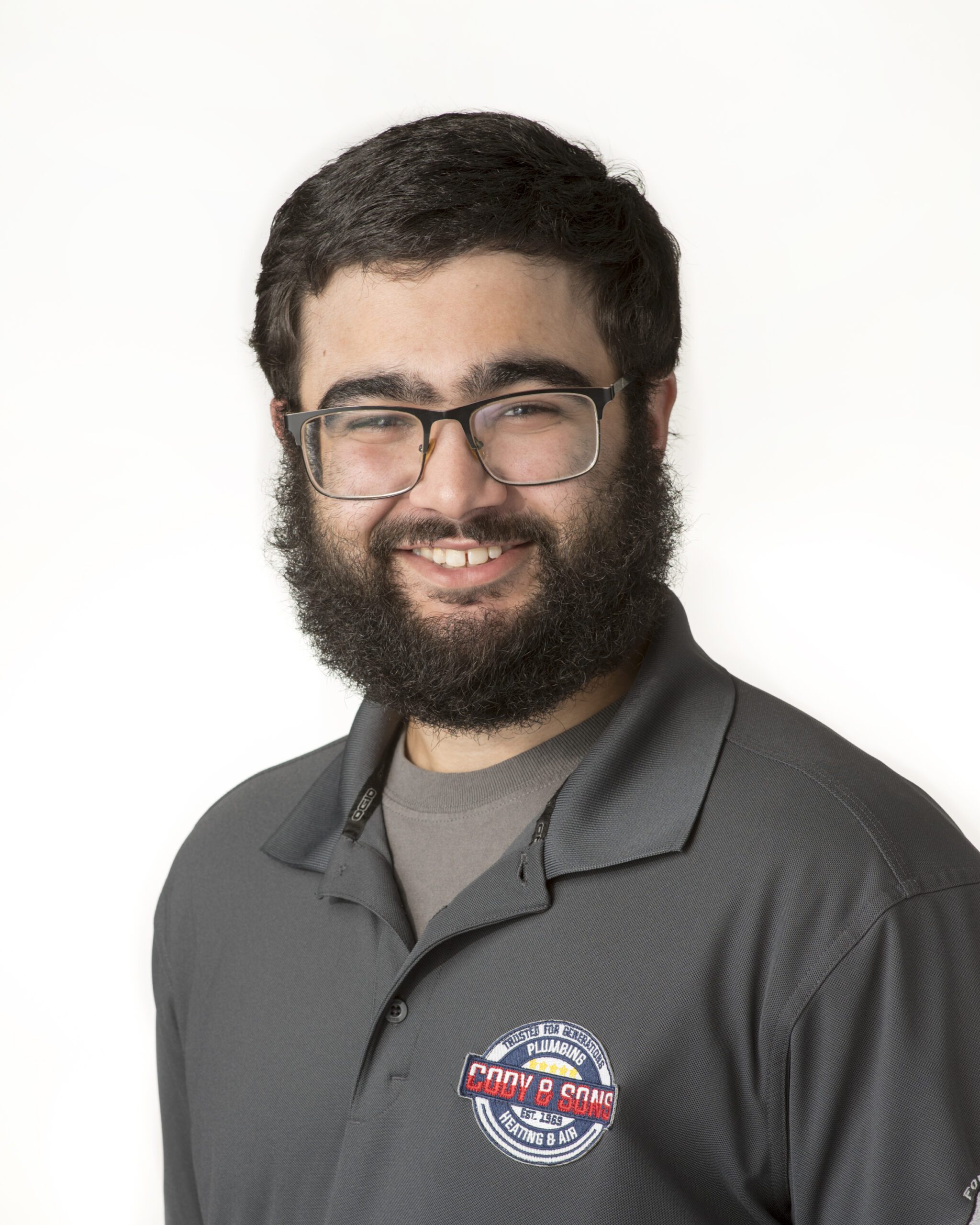 Joseph Tyler
Joseph is a plumbing apprentice that joined the team in 2021. He worked hard and received his Journeyman Plumbing license in 2022. He has curated the most awesome beard. He has a great sense of humor and loves serving our customers. He is a team player who shares the core values of respect, compassion, reliability, integrity, and problem solving.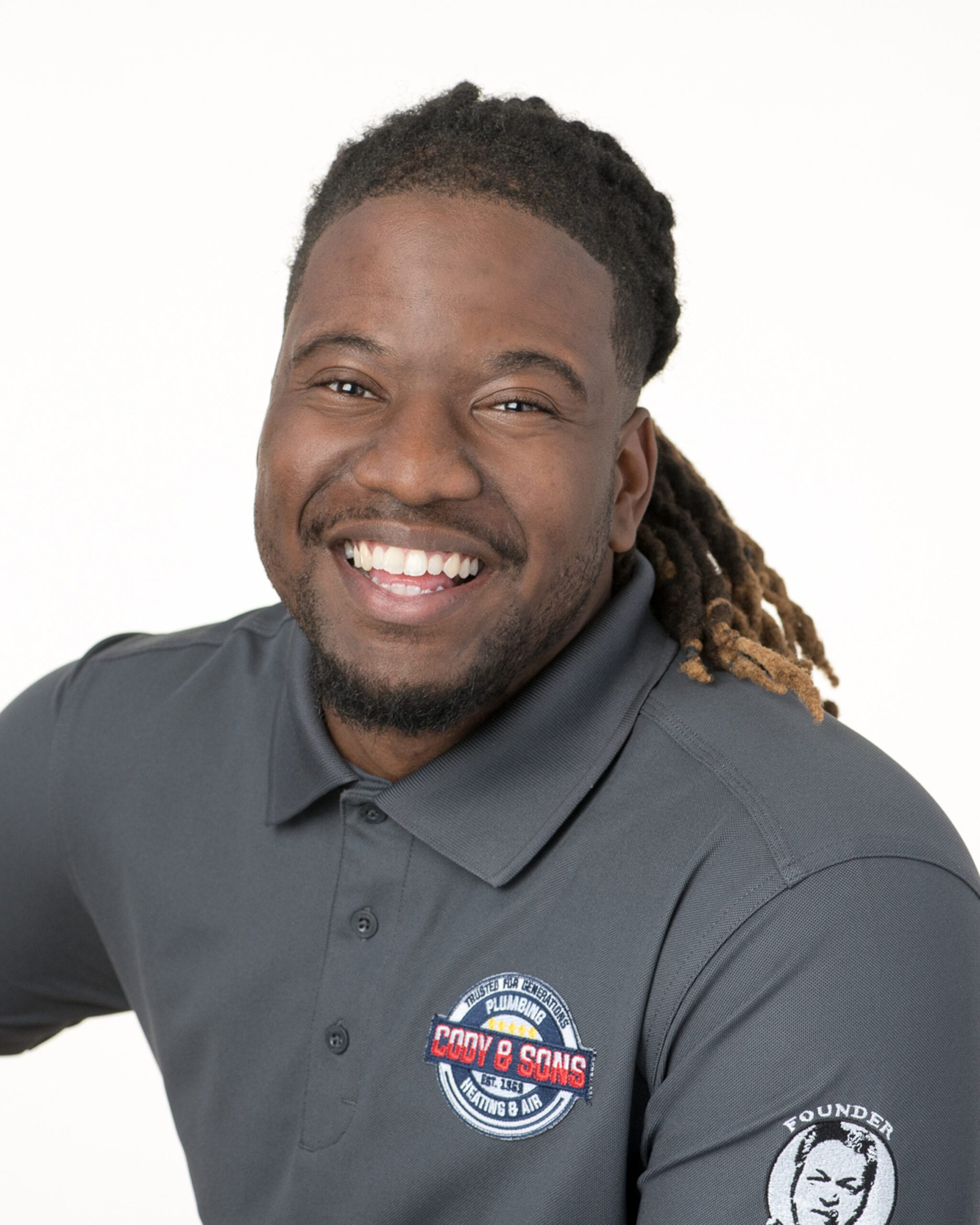 Adarius Brooks
Adarius is a licensed Journeyman Plumber as of 2023. He joined Cody and Sons as an Apprentice in 2019. He pays attention to detail, always ready to help his team and is a motivated individual. He is a proud Texas born, native to Dallas and a graduate of DeSoto High School. He played football until the age of 16, after which beginning his career in customer service at 17. Because he was interested in finding a trade where he could use his hands, he got into the plumbing trade in 2017. We are proud of his accomplishments and look forward to his next journey to secure a Journeyman Plumbing license.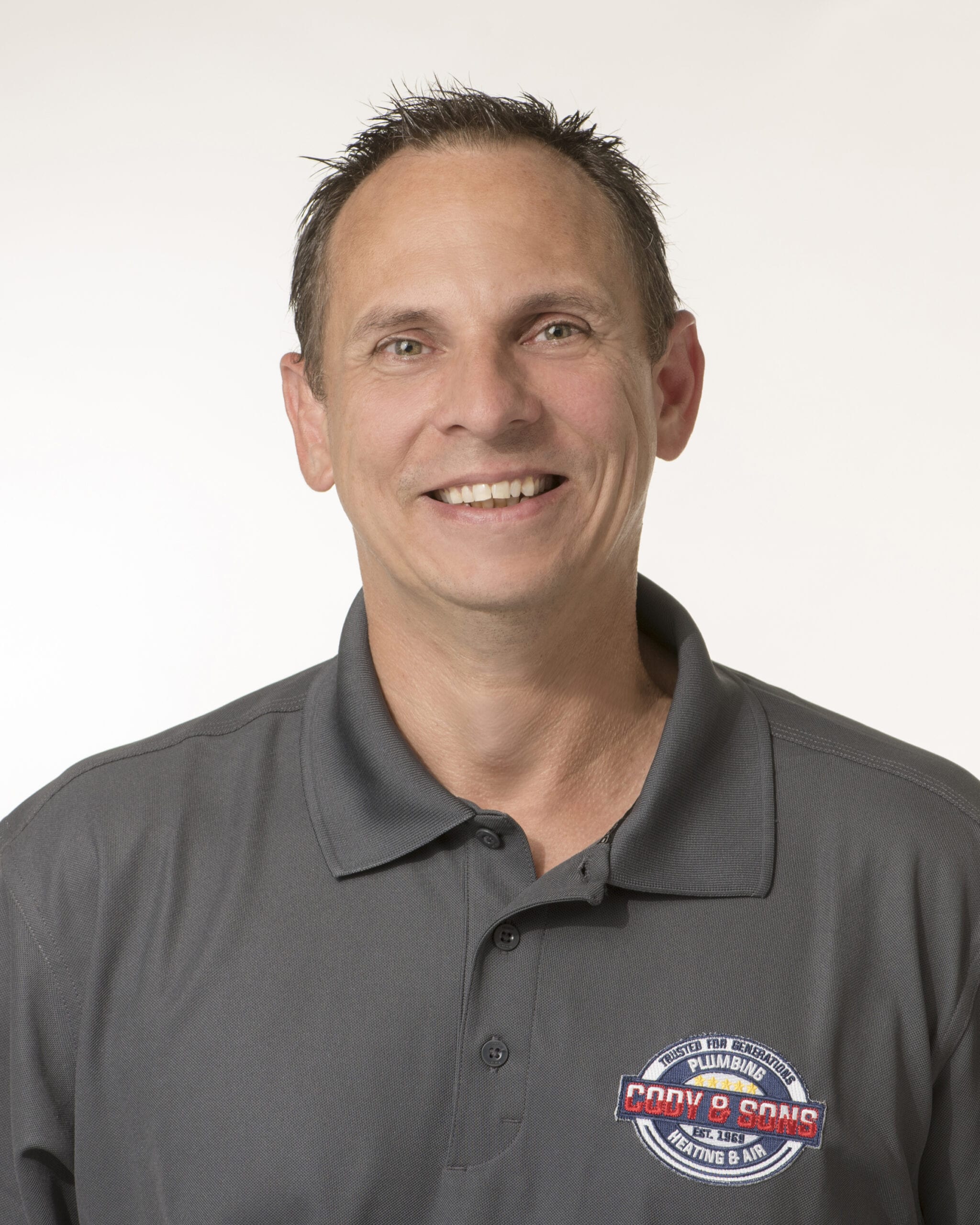 Evan Thomas
Evan started with us as an experienced Apprentice Plumber, then he received his Tradesman License in 2022, followed soon after by his Journeyman. He is a wealth of knowledge because he is very good at asking questions. He knows how to put his nose to the grindstone and work hard too. He has a lovely new wife and three children that he loves dearly.
Allstar Plumbing Apprentices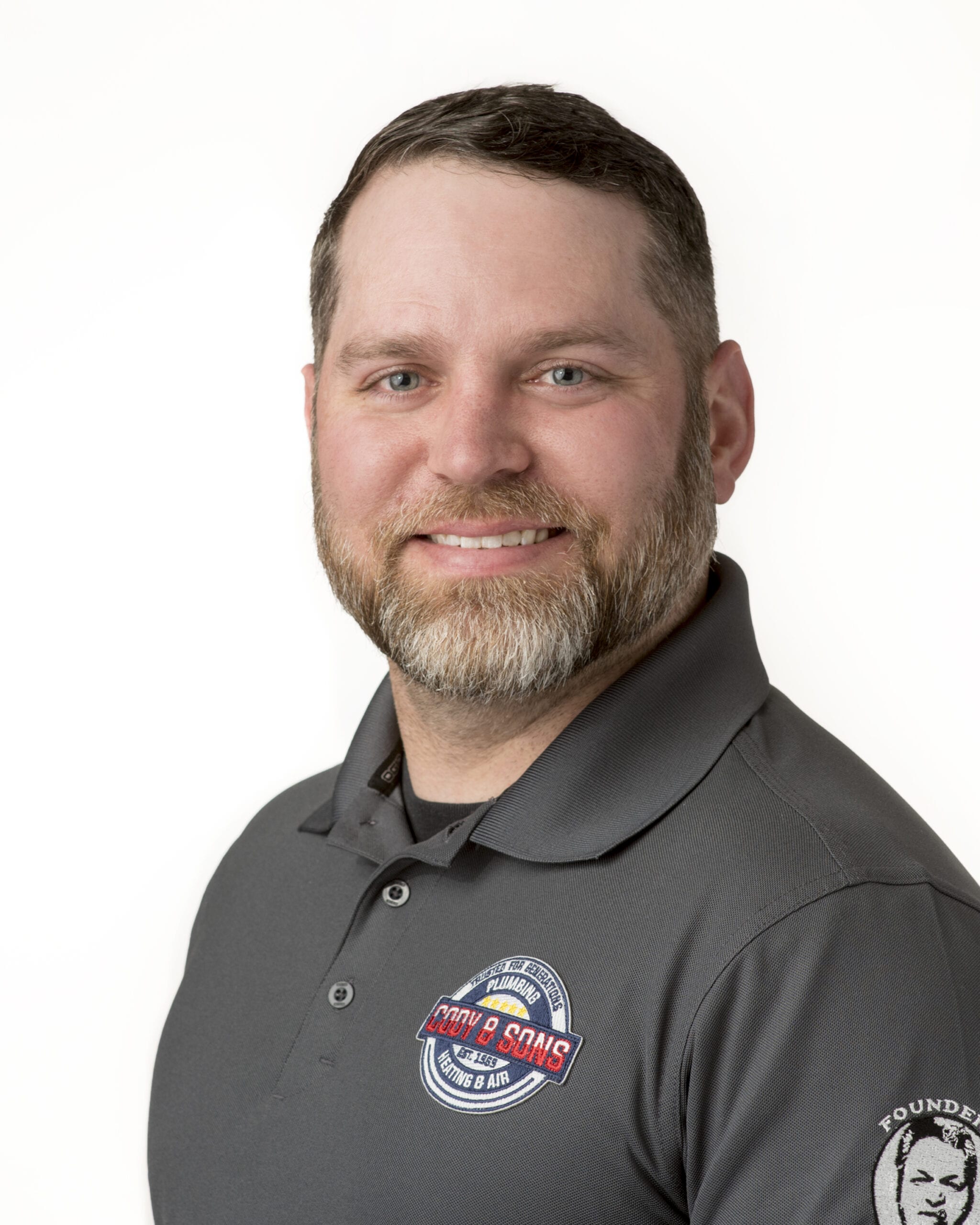 Andrew Holsworth
Andrew is a family man who lives with his wife and 2 kids in Waxahachie. He joined Cody & Sons interested in changing his career focus in Construction to strictly plumbing. He is focused on his plumbing career and driven by helping customers.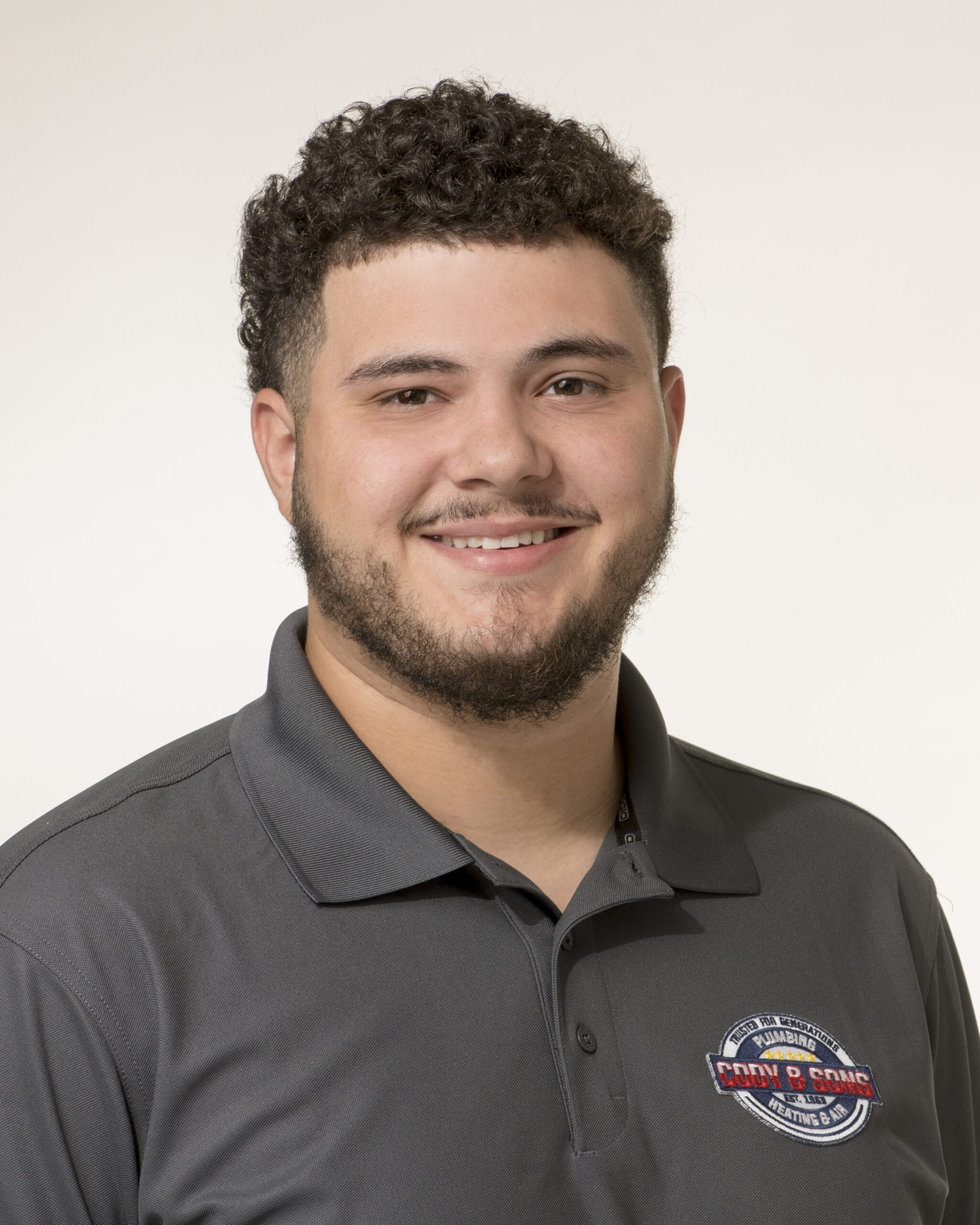 Micah Ortiz
Plumbing Apprentice - Registered Drain Cleaner Restricted, Residential Utilities Installer
Micah is an Apprentice plumber that joined the team in 2021. He is hard-working and devoted to learning his craft. He has taken the steps to add additional endorsements to his license and is certified to clean drains and install residential utilities, which demonstrates his initiative in taking his career to the next level. He aspires to become a Journeyman plumber. He is a great dad as well, who takes pride in his child and prioritizes family.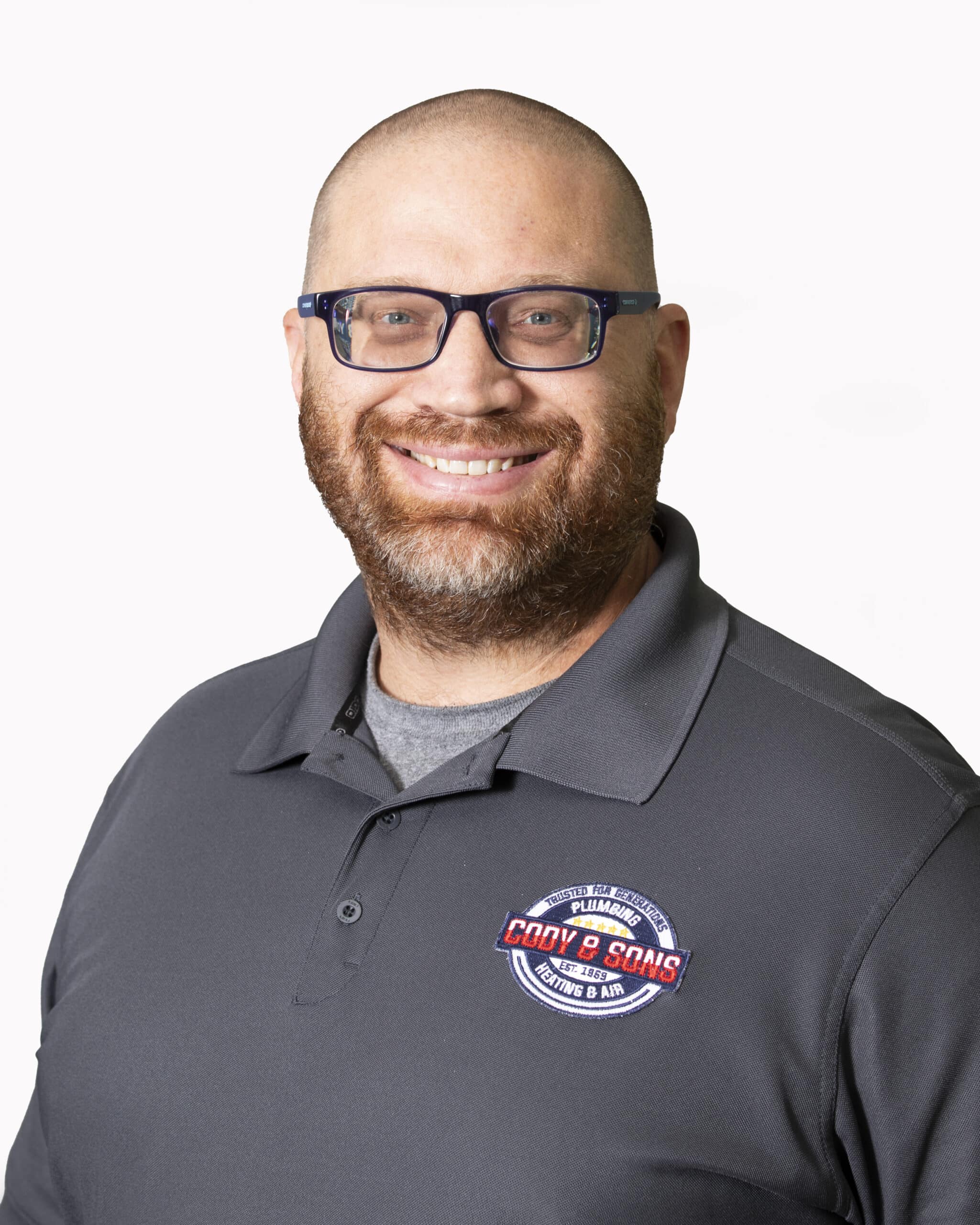 Jason Galan
Plumbing Apprentice - Registered Drain Cleaner Restricted, Residential Utilities Installer
Jason started as a brand new apprentice with us in 2022. He enjoys learning and gaining experience, and is excited to work towards getting his licenses. His likes working with his hands and enjoys the sense of accomplishment he gets from helping customers. He is from Wylie, TX and has a wife and 3 kids that he enjoys spending time with in his free time. Jason shares, "Cody and Sons has been a great company for me to start my career in plumbing. They have worked hard to make sure that I have the tools, material, and training I need to provide our customers with the best service possible."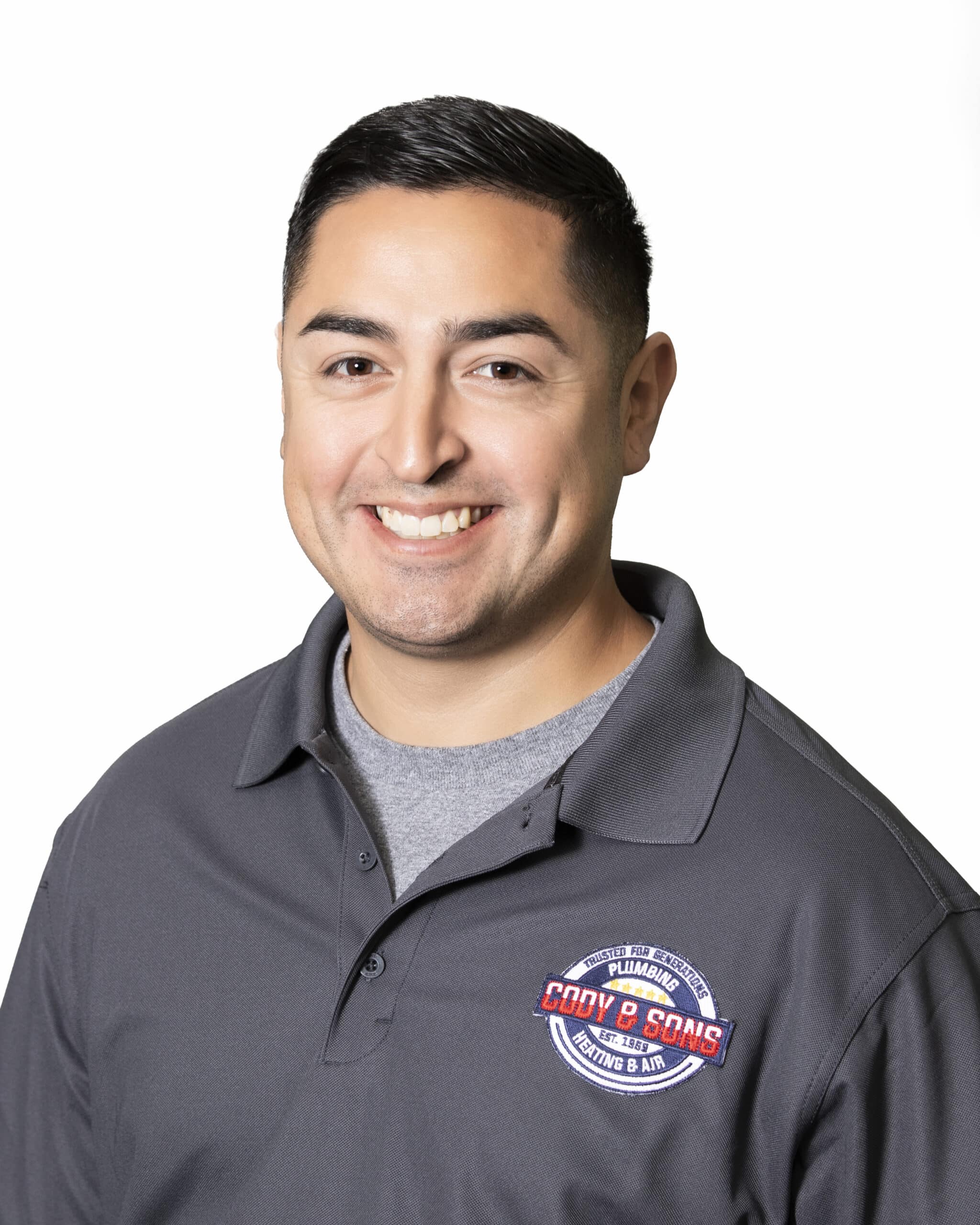 Robert Phillips
In 2022, Robert joined our company as an apprentice. He loves to learn new things and gain experience, and he is eager to pursue his licenses. He enjoys his job, finding solutions to issues, and the sense of fulfillment he experiences when assisting clients. He was born in Miami, Florida, and in 2009 he moved to Texas. From 2012 to 2015, Robert served in the U.S. Army. He is still engaged in the Texas Army National Guard. In his free time, he enjoys spending time with his fiancé and 3 children. Robert praised Cody and Sons as the "greatest company" he has ever worked for and expressed his appreciation for the company. Furthermore, Robert would like to emphasize that "the company makes you feel like a member of the family."
HVAC Service Experts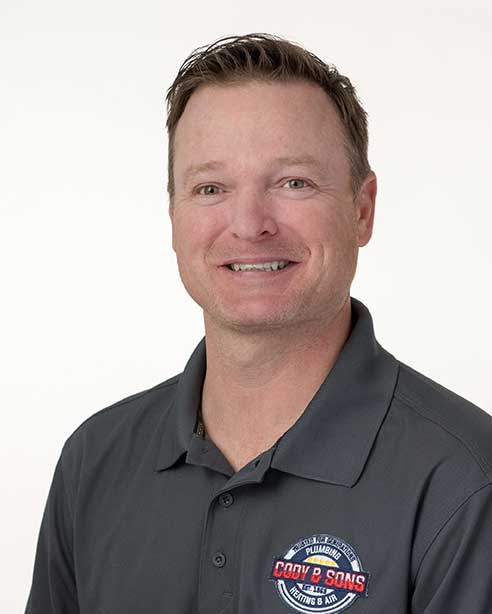 Jeff Boyd
Jeff is an HVAC technician that joined our team in 2016. He returned to the HVAC industry after a long period of working in the telecommunications field. His previous experience in HVAC was with his family where he learned the trade from his father. He is a Registered Technician, and is EPA and NATE certified He is very skilled in new installations and is also great with estimates. He is from the Waxahachie area where he resides with his wife and sons. He is always kind and friendly and we are very lucky to have him on our team.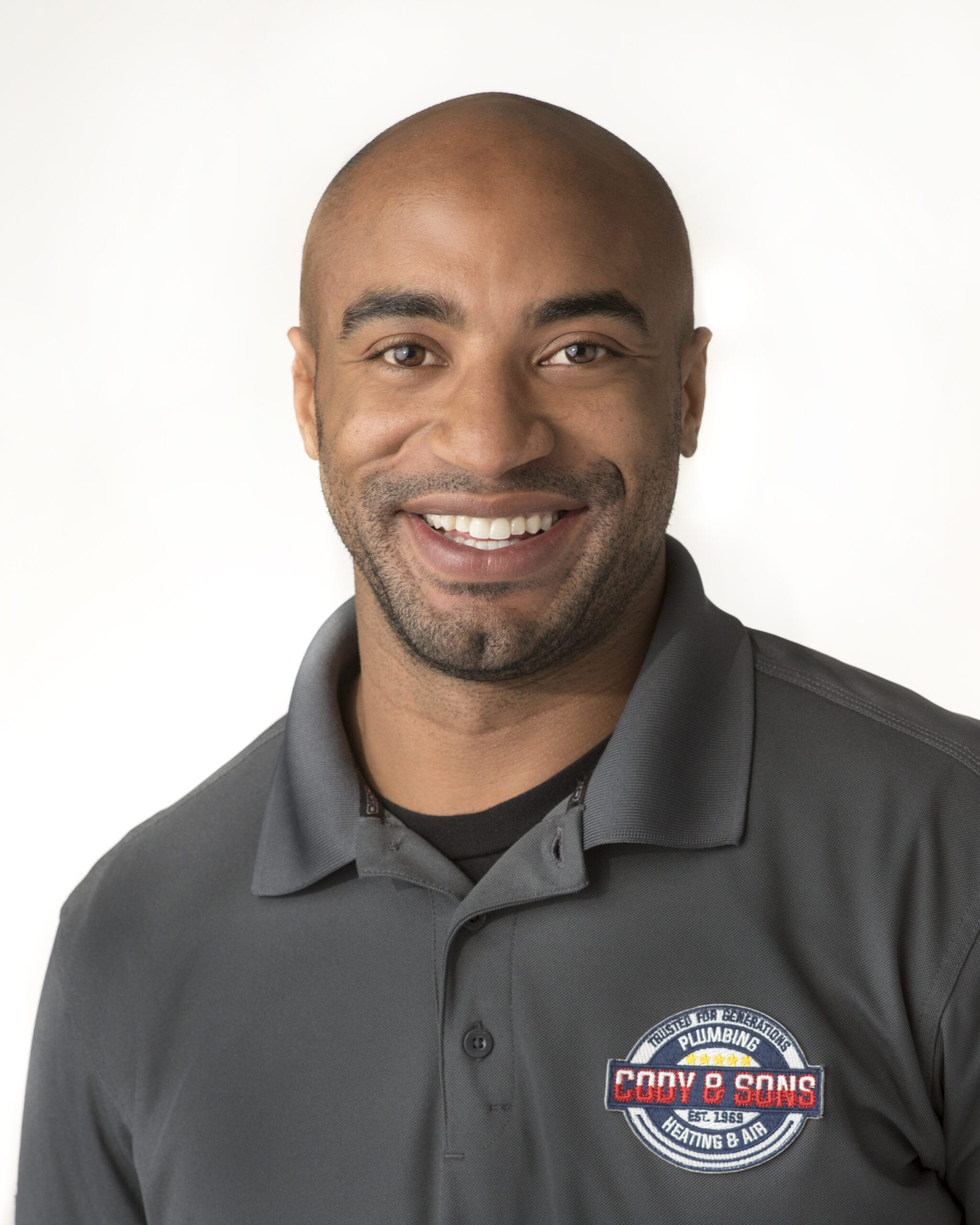 Michael Taylor
Michael received his certification in HVAC from Lincoln Tech in 2014. He is a Certified Technician by the TDLR as well as EPA and NATE certified. He joined the team at Cody & Sons in early 2017 and has proven to be a great addition. He has a great personality that matches his work ethic and he strives to be the best. He loves to sing and does it well. You can often hear his great voice before you can see him. He is an honest, friendly face who is looking forward to serving you!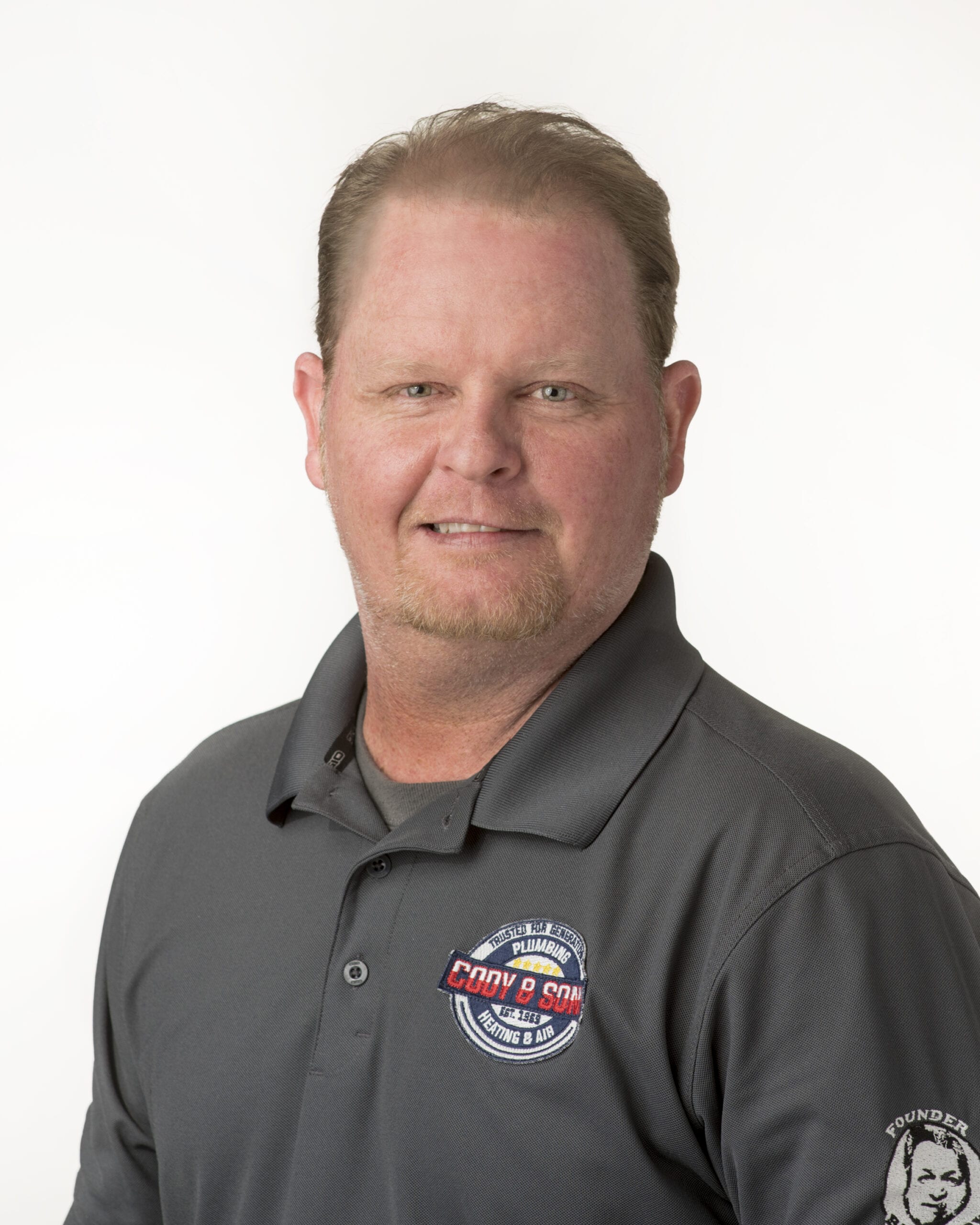 Mike Boyd
Mike Boyd is a Certified HVAC Tech who joined Cody & Sons in 2020. He is from East Texas and learned the trade from his father. He is skilled and experienced in his craft. You may recognize his last name as he is brother to one of our long time team members, Jeff!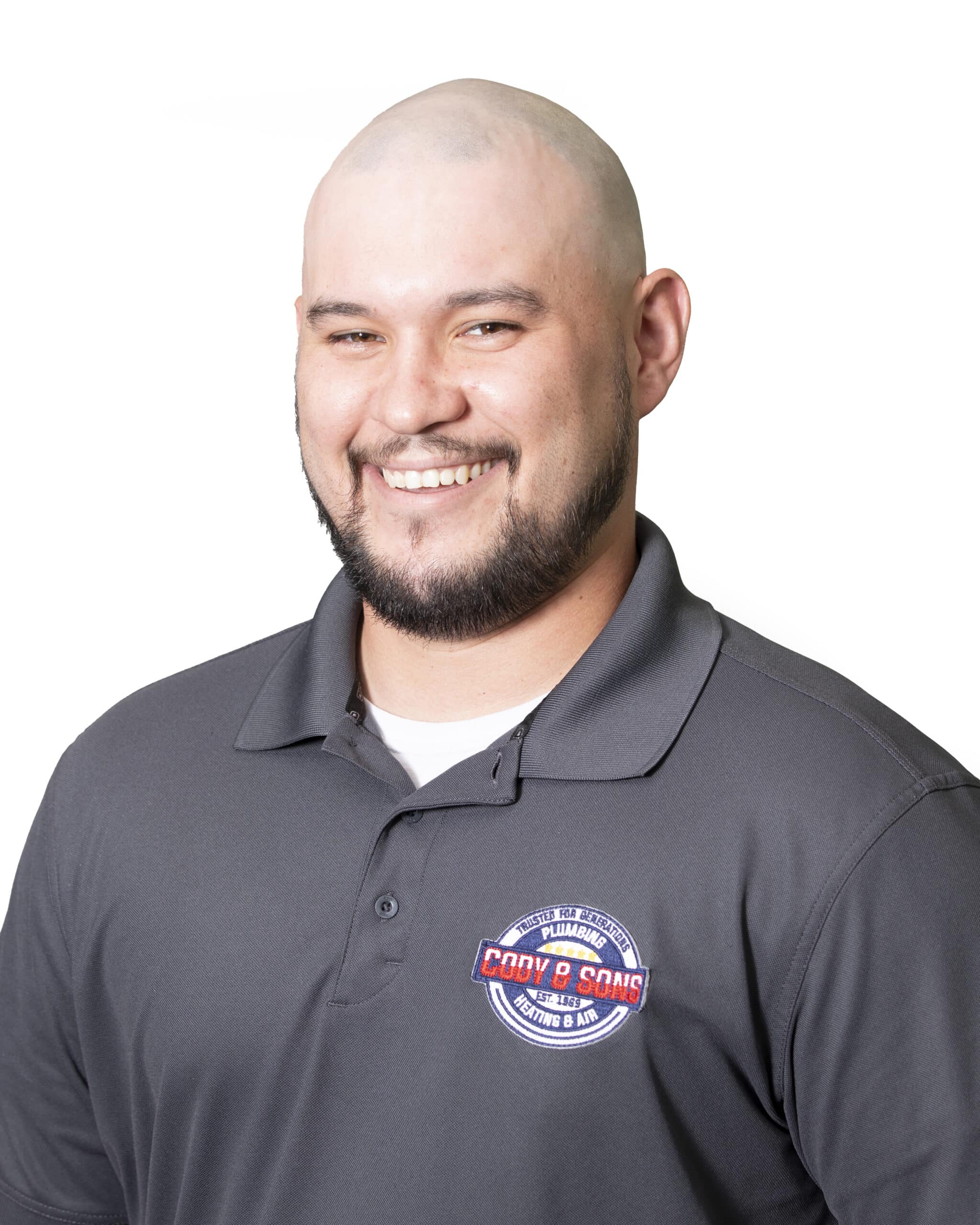 Christian Newberry
Christian joined our team in March of 2022 and he's been an asset ever since. He is a Registered HVAC and Refrigeration Technician with the TDLR. He's great with customers and his peers. He records very detailed before and after videos for his service customers. His wife and daughter are his world. His favorite thing about his job is helping others in need. He nominated a customer for our Cody & Sons Cares contest in 2022 and we were able to provide her with a free HVAC system!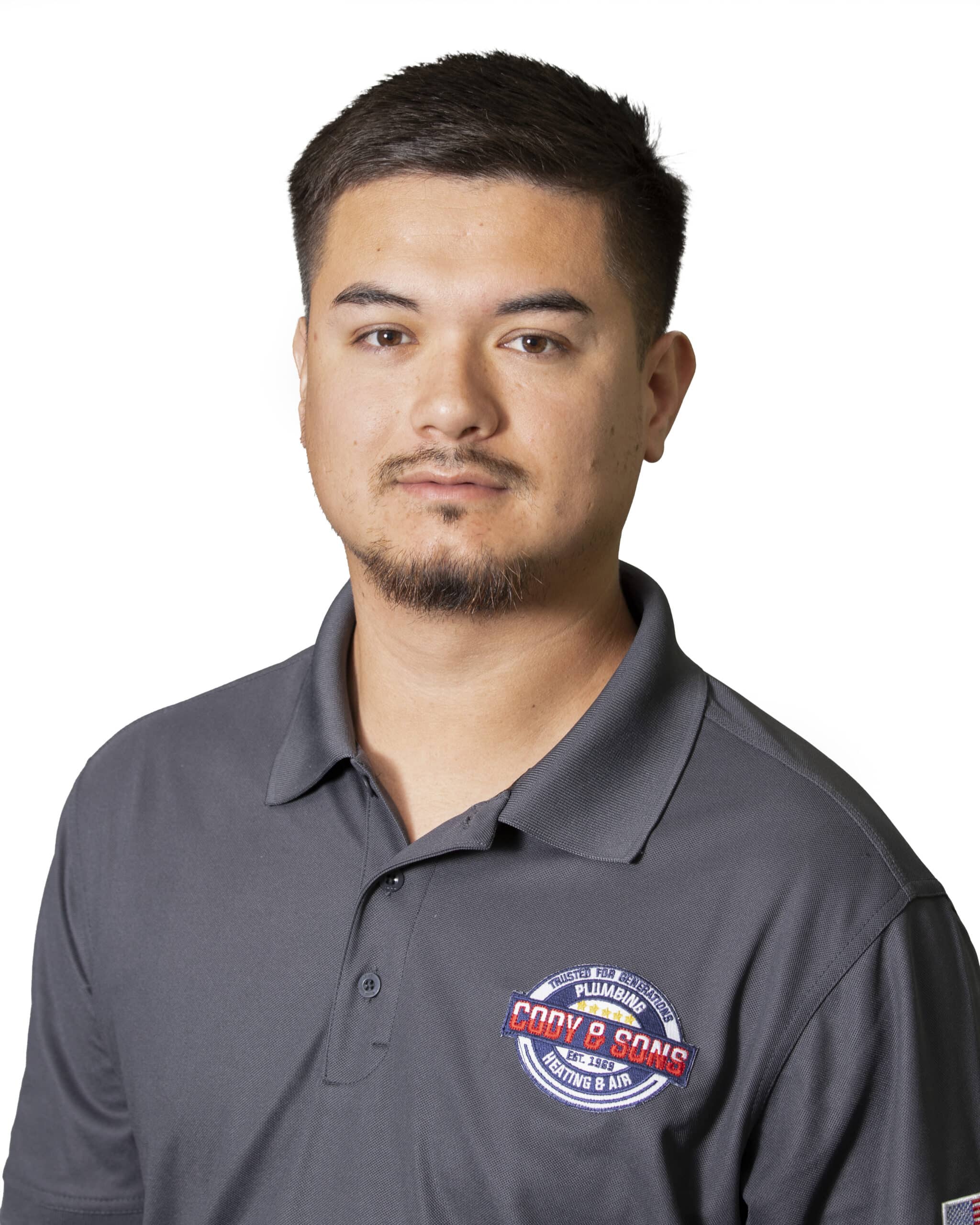 Daniel Casas
Daniel has been in HVAC since 2020. He is a TDLR Registered Technician, HVAC Certified EPA Universal, with a 10 Hour OSHA Safety Course. He's strong at problem solving and a fast learner. He's quickly advancing in his career and working towards being a master in the HVAC industry. He likes his job because it's more than that, it's a career, and he enjoys being able to prioritize the customer. He chose to join Cody & Sons because we also do that, and he likes working with a company that shares his honest values.
MVP Support Team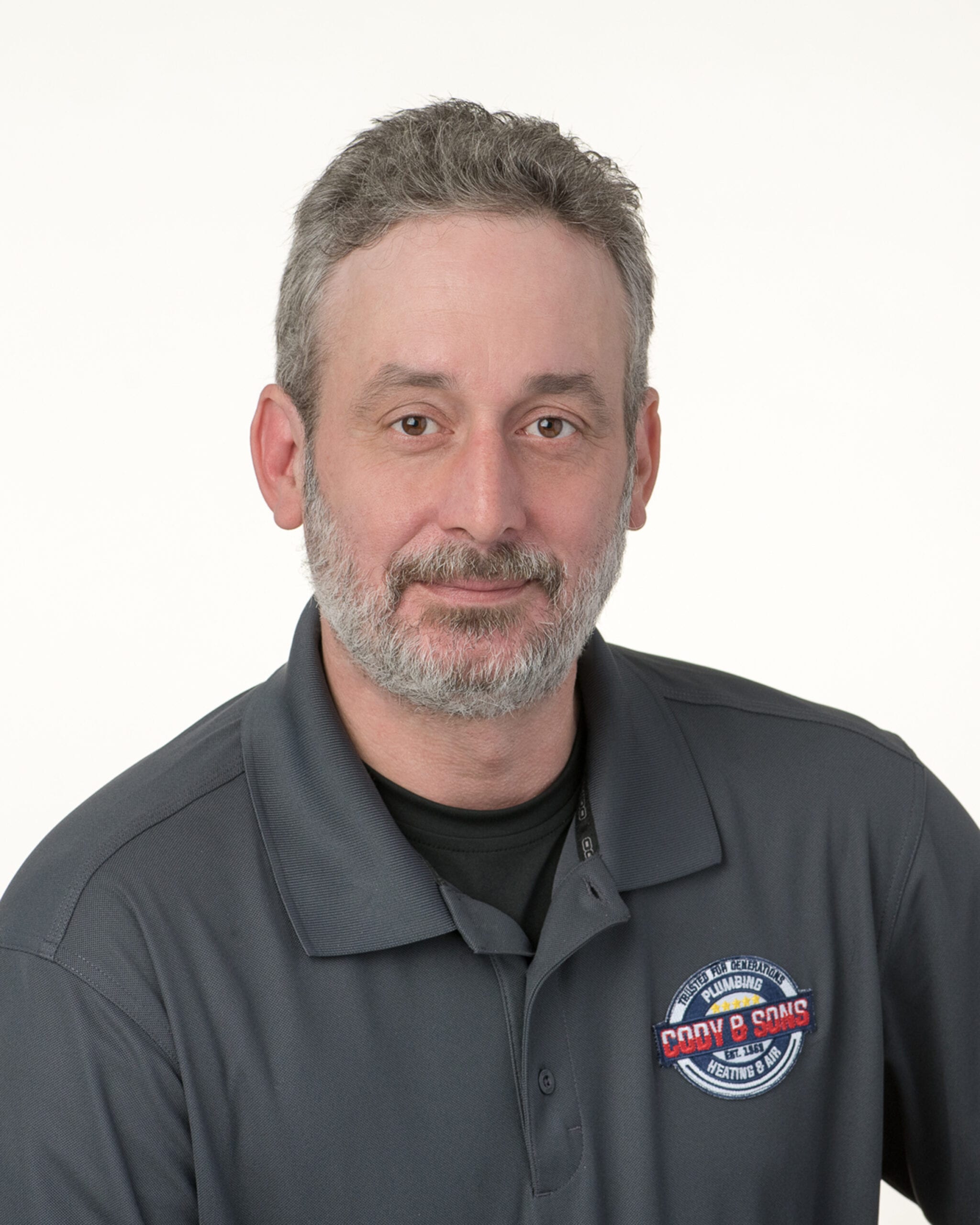 James McDaniel
Plumbing Service Coordinator
James joined the Cody and Sons team as an apprentice in the early aughts. He later pursued the telecom industry and returned in 2015. James is a licensed Journeyman Plumber since October 2016. He is an excellent Service Expert and continues to further his career also as Fleet Manager and Plumbing Service Coordinator for Cody and Sons. He enjoys spending time with his young son and they are avid Amazon shoppers. We keep a special box for his orders at the office.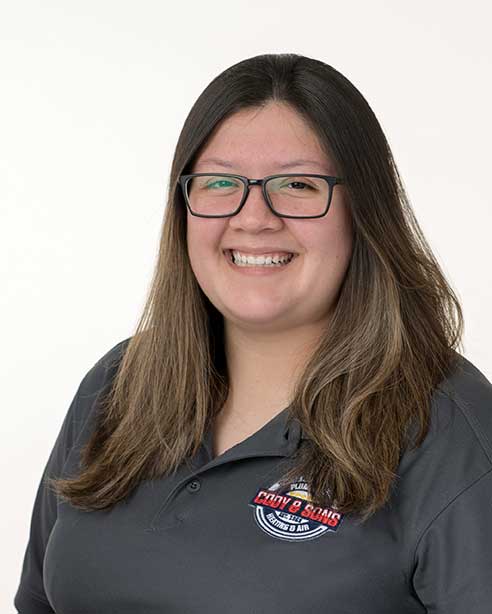 Marissa Garcia
Customer Service Expert/Dispatch
Marissa started working with the company when she was young wearing various hats from personal assistant, to data entry, to office supply coordinator, parts runner and more! Now she is a full-time Customer Service Expert and Dispatcher. She is Randy's daughter and a granddaughter of our founder Bill. She loves animals and worked at a veterinary office for many years starting in high school. Her pets are her children and she provides them with the best care. She also loves sushi and online gaming. She is very loyal, reliable, and friendly. She has proven to be a great addition to our team and continues to excel in many roles.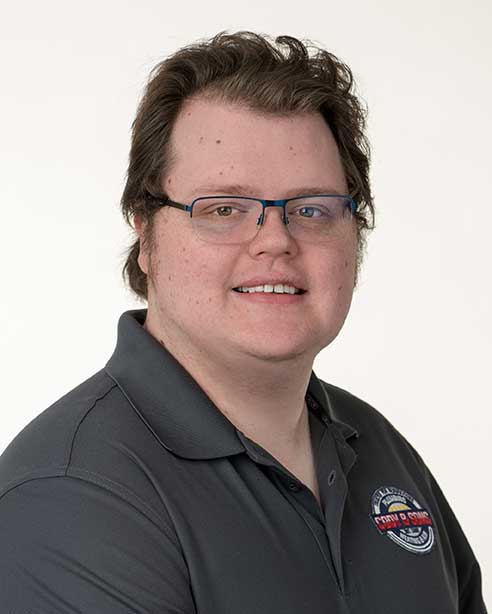 Michael Morgan
Michael is our Plumbing Dispatcher. He joined April 2019. He is new to the plumbing trade however has over three years of dispatching and management experience and almost ten in customer service! Michael's values are integrity, dependability, and loyalty and being a part of a family business that holds these same values were important for him. Michael is a computer nerd! He spends his time on weekends working on computer projects like coding and hardware maintenance also reading and coaching basketball for youth at his church. Michael has two Catahoula puppies and they are the world to him. Fun Fact When you are talking to Michael he draws smiley faces to help remind him to smile while talking to you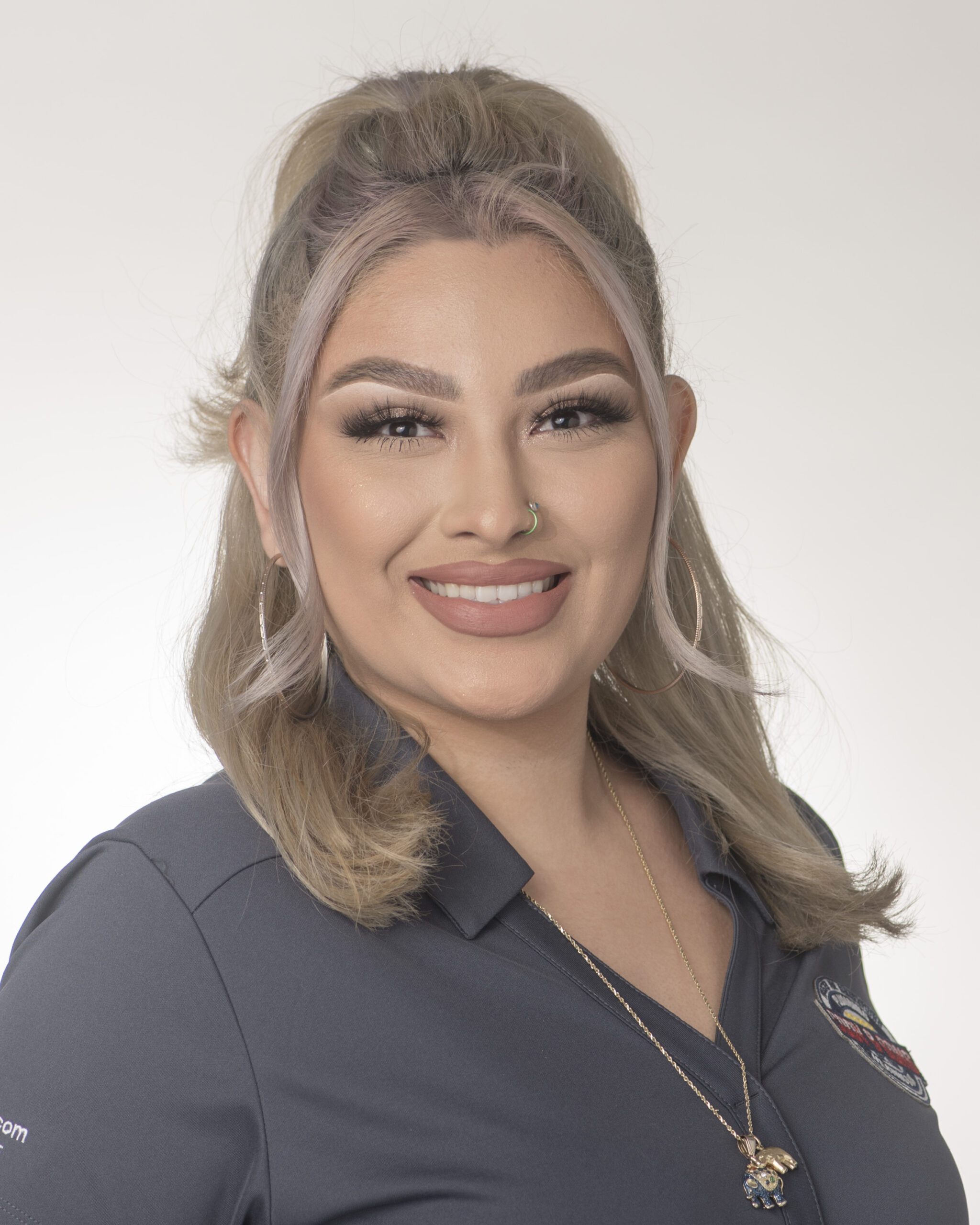 Carla Hernandez
Carla joined our team in 2021 as a customer service expert. She had relocated to Texas from LA. She has a beautiful little girl and most of her free time is spent enjoying her. Carla is originally from a very small town in Illinois until 2015 when she relocated to California. She is the oldest of three siblings. She started working in customer service at the age of 17, and it has really helped her cultivate her outgoing personality. She loves helping other people and making sure they are well taken care of. You will know who she is when hear her smiling voice on the phone as a CSR or in Accounts Receivable.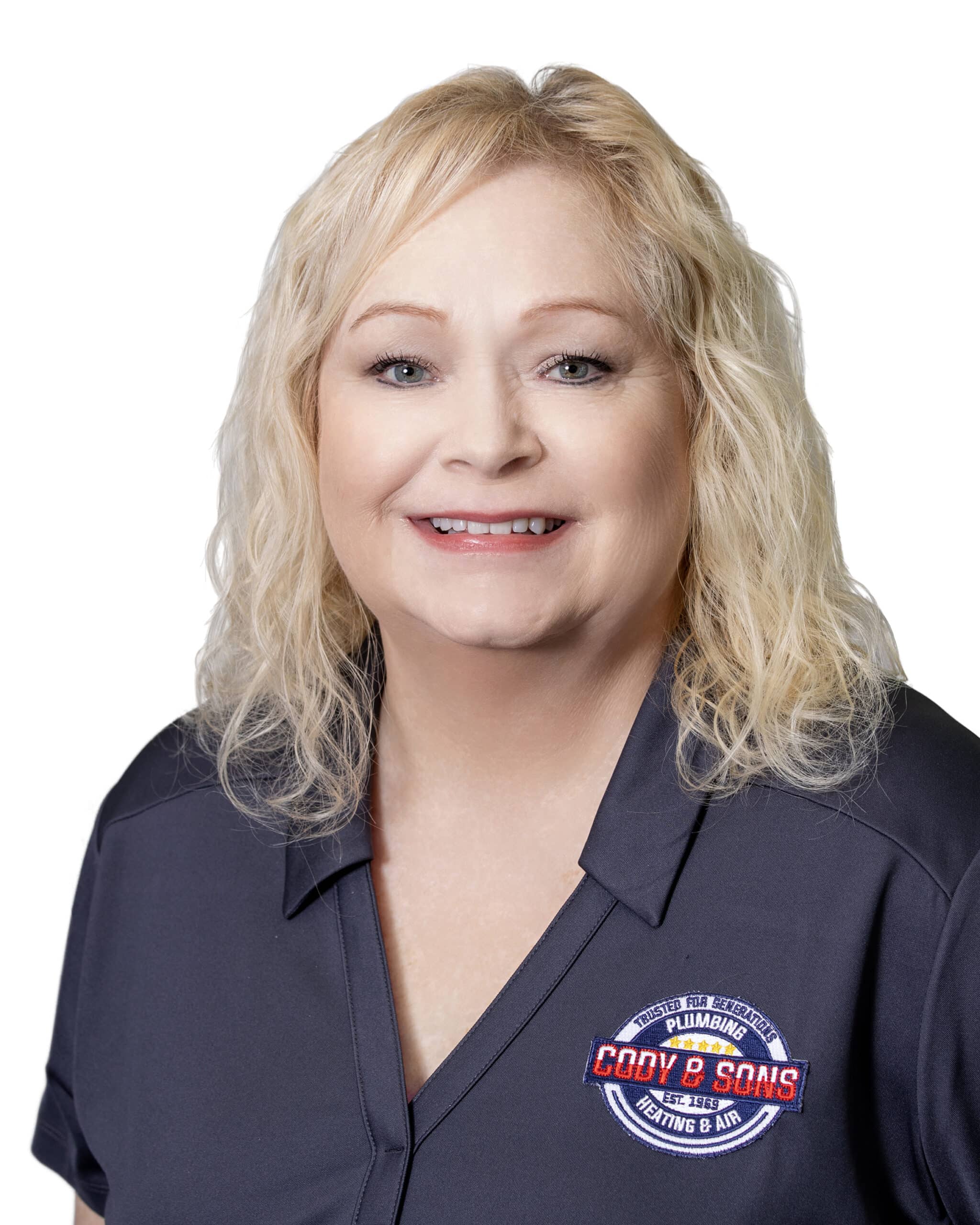 Paula Byrd
Outbound Customer Sales Representative
Paula joined the Cody & Sons Customers Service team in 2022. She has 30 plus years experience in customer service in industries from retail to medical, and is great about following up with customers to make sure that we've met their needs. She's been married for 40 years and has 3 grandsons that keep her busy. She's been in Texas for 20 years and loves hiking, swimming, crafts and hanging out with friends. She plans to see all of the U.S. and has visited 30 states. Her favorite part of her job is getting to know customers and meeting new people.