Dallas Insulation
Did you know that 90% of American homes are under-insulated? Improve the energy efficiency of your home with blown-in insulation in Dallas today. At Cody & Sons, we offer removal of existing insulation as well. Right now, we are offering fiberglass and organic material options.
Contact us today to find out more about how insulation companies in Dallas can improve your life in our fine city. We'll help you find the best insulation options for your needs.
For a quick and easy quote, use our cost calculator!
Blow In Insulation Calculator
Enter your square footage.
Removal Cost: 3.90 per SQ. FT
Installation Cost: 1.74 per SQ. FT
The Benefits of Adding Insulation in Dallas
Not convinced that adding insulation to your home is the right option for you? Here are just a few of the benefits you stand to reap if you choose to add insulation today.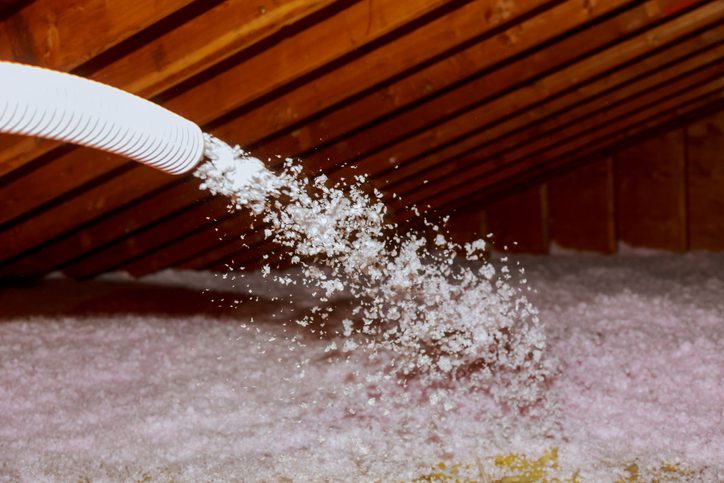 Save money. More insulation means that you spend less on energy costs. Since your hot and cold air won't escape as quickly, your comfort systems won't have to work as hard. When they use less energy, your monthly bills go down!
Add soundproofing. When you have more insulation in Dallas, sound won't travel as freely between rooms. If noise is a problem, insulation may be your solution.
Increase fire protection. Some types of blown-in insulation help protect your home in case of fire. If this is a concern for you, talk to us about it when we come evaluate your insulation needs.
Do I Need Blown Insulation in Dallas?
Blown insulation in Dallas is one of the easiest ways to save money on your energy costs. If you feel like you are spending too much on heating or air conditioning in Dallas, contact us today and ask how insulation can help improve your home's temperature.
We'll come out, evaluate your needs, then let you know if insulation in Dallas, TX would help you out. Our team will always give you a straight-up, honest answer, so you'll know what your options are and how we can help.
Call Cody & Sons for Insulation in Dallas, TX Today
We are one of the top insulation companies in Dallas and we would love to help you make your home more comfortable and more efficient today. Contact us at Cody & Sons now to schedule an appointment with one of our Dallas insulation experts!
Request Insulation Service
What Your Neighbors Are Saying
Cody and Sons Plumbing and HVAC are responsive, courteous, timely and provide excellent service. I have used them multiple times for plumbing and now they are taking care of my HVAC. I was so impressed that I have now purchased their HVAC and Plumbing plans Member Value Plans (MVP) which will save me money and headaches in the long run for my 90 year old house and my rental condo.
-Jacquelyn S.
We use Cody and Sons regularly and they are awesome. Everyone is super nice and professional. Always arrive on time. Will continue to use them in the future!
-Rick M.
Trevor with Cody & Sons came out and fixed my tankless water heater. He finished the work quickly and efficiently, cleaning the burner assembly, and the heater is back to normal! Great work! Also, all of the scheduling with the office was smooth, with plenty of updates
-Adam T.
Another company tried to sell me on a many-thousand-dollar replacement of an entire AC unit. Cody & Sons was able to repair my unit for a fraction of the price. These guys are honest and good at their job. I will use them again.
-Ben T.
Our Guarantees
Upfront Pricing Guarantee
We Value
Your Home Guarantee
We Value
Your Safety Guarantee
We Value
Your Time Guarantee
We Value
Your Satisfaction Guarantee

Open 24/7 Call Now

(469) 225-9527