Water Filtration Systems
Are you concerned about your water quality in Dallas, TX? Do you want to know for sure that the water you and your family are drinking is safe and that nothing in it is going to harm you? At Cody and Sons, we understand what you need and we are here to get you the water filtration systems that will give you the peace of mind you crave and improve your water quality ASAP.
If you'd like to know the results of water quality tests all around the Dallas area, click HERE. Enter your zip code and the site will tell you how clean your water is and other details about what has been found in it. You can also call us and ask to get the water in your particular home tested. We'll let you know what we find and help you choose water filtration based on those discoveries.
What Your Neighbors Are Saying
Cody and Sons Plumbing and HVAC are responsive, courteous, timely and provide excellent service. I have used them multiple times for plumbing and now they are taking care of my HVAC. I was so impressed that I have now purchased their HVAC and Plumbing plans Member Value Plans (MVP) which will save me money and headaches in the long run for my 90 year old house and my rental condo.
-Jacquelyn S.
We use Cody and Sons regularly and they are awesome. Everyone is super nice and professional. Always arrive on time. Will continue to use them in the future!
-Rick M.
Trevor with Cody & Sons came out and fixed my tankless water heater. He finished the work quickly and efficiently, cleaning the burner assembly, and the heater is back to normal! Great work! Also, all of the scheduling with the office was smooth, with plenty of updates
-Adam T.
Another company tried to sell me on a many-thousand-dollar replacement of an entire AC unit. Cody & Sons was able to repair my unit for a fraction of the price. These guys are honest and good at their job. I will use them again.
-Ben T.

Open 24/7 Call Now

(469) 225-9527
The Benefits of Water Filtration
There are many reasons why you might choose a water filtration unit for your home. Here are just a few of the ways that we have helped homeowners just like you.
Improve drinking water taste. Raising your water quality in Dallas, TX often means making that water taste better. If you can't get anyone to drink your tap water, try installing home water filtration. It's cheaper than ordering water in by the jug and easier, too!
Feel better. Some health issues can be exacerbated by drinking water that isn't pure. Improve your water quality in Dallas, TX and you may feel better, too!
Reduce or eliminate hard water. Hard water can damage your clothing and other textiles, make your skin feel rough, and make it hard to get your dishes clean. We have water filtration systems that can remove these minerals from your water and save all of that hassle.
Other people choose water filtration because it's easier on their appliances, because they worry about future health problems from drinking their current water, and because they want to save money in various ways. We can talk you through all of the possible benefits you could reap!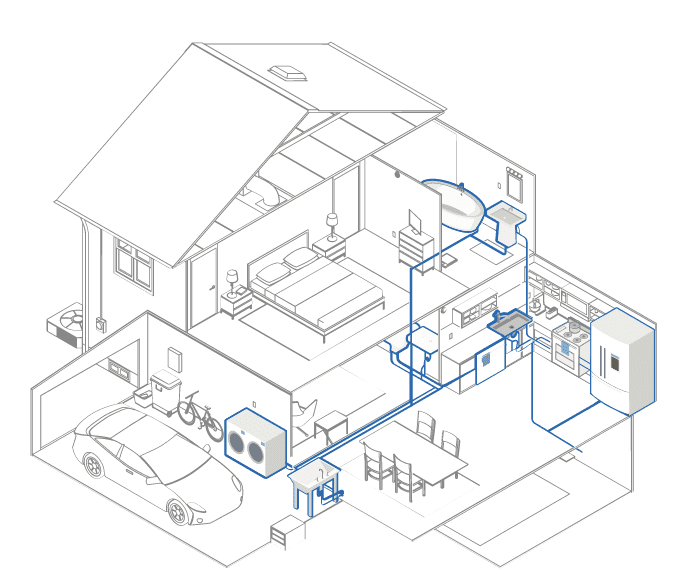 Get the Best Water Filtration System for Your Home
Call us today and we'll send out an expert in water quality in Dallas, TX ASAP. We can evaluate your water and let you know which of our filters would work well for you.
We carry and install Aquasauna water filtration systems because we believe that they are some of the best on the market for your money. We'll give you a free estimate for the system and its installation. You're welcome to get other estimates, too. Just make sure that all the systems you're offered are at least equal in quality to the Aquasauna ones we will give you.
Contact us at Cody and Sons today with any questions you might have or to schedule a meeting with our experts. Before long, you'll have better water quality in Dallas, TX and you'll love living here even more!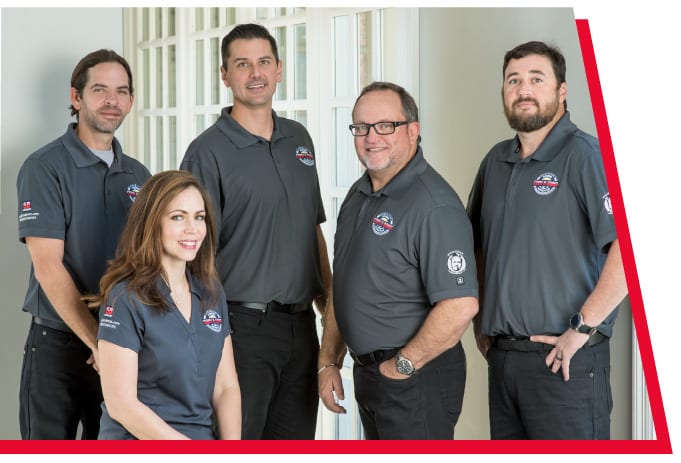 Our Guarantees
Upfront Pricing Guarantee
We Value
Your Home Guarantee
We Value
Your Safety Guarantee
We Value
Your Time Guarantee
We Value
Your Satisfaction Guarantee

Open 24/7 Call Now

(469) 225-9527