Indoor Air Quality Services in Dallas
Your place in Dallas may be harming you without you even knowing it. HVAC systems' ducts and vents can introduce all sorts of outside irritants inside. Dust, smoke, mold and fungi, allergens, and all sorts of miniscule particles that float through the air and can harm the respiratory system of everyone who frequents the building.
If you are concerned about the quality of the air you are breathing in at your property in the Dallas area, the Cody & Sons team can offer a number of ways to ease your worries. One of our specialties is working to improve the indoor air quality at our clients' homes and businesses. Give a call today and ask how we can help you breathe easier and enjoy a better atmosphere indoors.
What Your Neighbors Are Saying
Cody and Sons Plumbing and HVAC are responsive, courteous, timely and provide excellent service. I have used them multiple times for plumbing and now they are taking care of my HVAC. I was so impressed that I have now purchased their HVAC and Plumbing plans Member Value Plans (MVP) which will save me money and headaches in the long run for my 90 year old house and my rental condo.
-Jacquelyn S.
We use Cody and Sons regularly and they are awesome. Everyone is super nice and professional. Always arrive on time. Will continue to use them in the future!
-Rick M.
Trevor with Cody & Sons came out and fixed my tankless water heater. He finished the work quickly and efficiently, cleaning the burner assembly, and the heater is back to normal! Great work! Also, all of the scheduling with the office was smooth, with plenty of updates
-Adam T.
Another company tried to sell me on a many-thousand-dollar replacement of an entire AC unit. Cody & Sons was able to repair my unit for a fraction of the price. These guys are honest and good at their job. I will use them again.
-Ben T.

Open 24/7 Call Now

(469) 225-9527
Did You Know?
Facts About Indoor Air Quality 
The EPA has ranked indoor air quality as one of the top 5 environmental risks to public health.
More than 50 million Americans suffer from allergies.
According to Total Health and Better Health magazine, 1 out of 4 people who suffer from allergies, do so, due to the fungi and bacteria in the air duct system.
Indoor air is 2-5 times worse than outdoor air.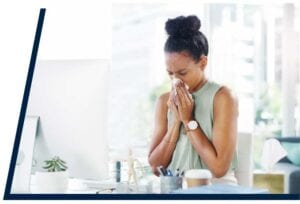 AccuClean Electronic Air Cleaner
This American Standard whole-home, electronic air cleaner removes up to 99.98% of allergens, micro-bacterial particles, and other pollutants as small as 0.3 micros (the size of a single cell of a virus) and is certified by the Allergy & Asthma Council. Call Cody & Sons to install this air cleaner to improve the quality of air in your Dallas home or business today!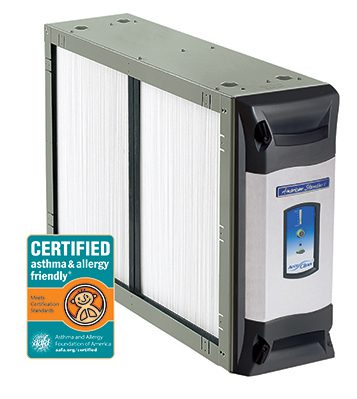 OXY4 by Respricaire
The OX4 air purification system from Respricaire uses friendly ionic air cleaners to remove 99% of all dust, allergens, odors, airborne bacteria, and other harmful pathogens from the air and air ducts in your Dallas home or business. This energy efficient, whole-home air purifier works 24/7 to provide cleaner indoor air while preventing potential costly HVAC repairs! Call us and ask our indoor air quality experts if the OXY4 is right for you!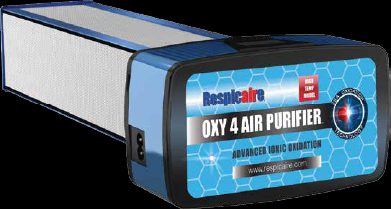 Air Quality Products by RGF
Reme Halo
This high tech air purification system can be easily installed into your ducts to target and eliminate any pollutants passing through. The Reme Halo purifies every cubic inch of air produced by your HVAC unit, and is guaranteed to be effective against all three categories of indoor air pollutants: particles, microbial, and gases.
Blu-QR UV Light Stick
Utilizing RGF's UV light treatment system, the Blu-QR from RGF neutralizes 99% of all airborne bacteria, viruses, odor, potential mold and mildew growth in your Dallas ductwork. When you have this germicidal air cleaner, you can improve the efficiency of your Dallas cooling system, while improving the air quality in your home and business. Call us at Cody & Sons for more information and installation.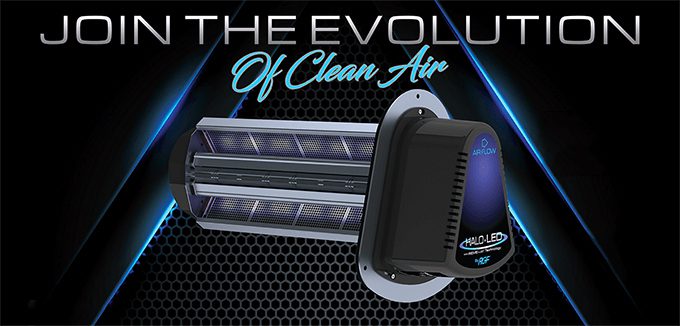 Mini Split UV Light
Installing a mini split UV light in your Dallas ductwork can help protect your home from harmful microscopic germs and other pollutants! The Germicidal lights remove nearly 100% of all bacteria, viruses and more t when strategically placed in your Dallas air ducts and cooling system. Call out experts technicians at Cody & Song to install your mini split UV lights and improve the quality of air in your Dallas home or business!
4-inch Media Filter
Did you know that a 4-inch media filter is more effective at trapping dust, debris, allergens, and other pollutants than standard 1-inch air filter? Media filters improve your air quality by filtering out unwanted air pollutants like, dust allergens and other pathogens, while also protecting your cooling and heating systems from particles that, over time, can lead to costly HVAC repairs in Dallas. When you need duct cleaning services in Dallas, we recommend asking your Cody & Sons technician to replace your current air filter with a 4 inch media filter before leaving. Give us a call today!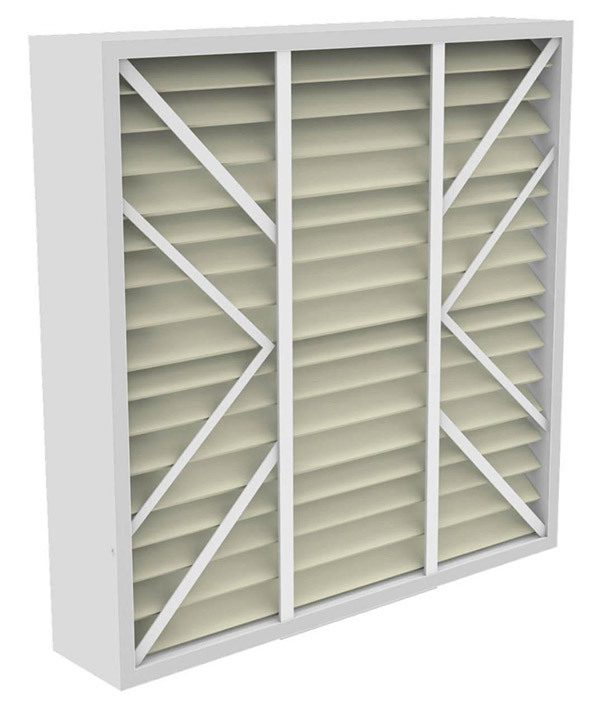 Dryer Vent Cleaning & Anti-microbial Spray
Ask about our dryer vent cleaning services in Dallas. Our HVAC technicians have the proper equipment to effectively remove the packed dirt, debris, dust, mold and mildew that often goes unnoticed in your dryer vents. These air pollutants threaten your homes' air quality, and if unchecked, can potentially cause you and your family respiratory issues down the road.  After clearing out your dryer vents we use top of the line, industry standard anti-microbial spray to prevent mold and fungi from entering your home in the future. We get those hard to reach areas so you don't have to!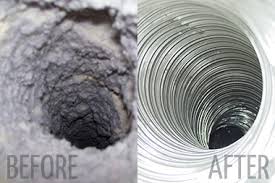 Ceiling Register Sealing
Are your utility bills higher the usual, but your HVAC system not working as well? Do you need to crank up the thermostat to feel cool or warm enough in you home? You may have air leaking from between your air ducts and ceiling registers. At Cody & Sons we offer ceiling register sealing at a low price! With our spray foam, we can seal those gaps perfectly to keep out unwanted pollutant from getting into your air ducts and the air you breathe every day. Give us at Cody & Sons a call today to help you save money, improve energy-efficiency and your indoor air quality in Dallas!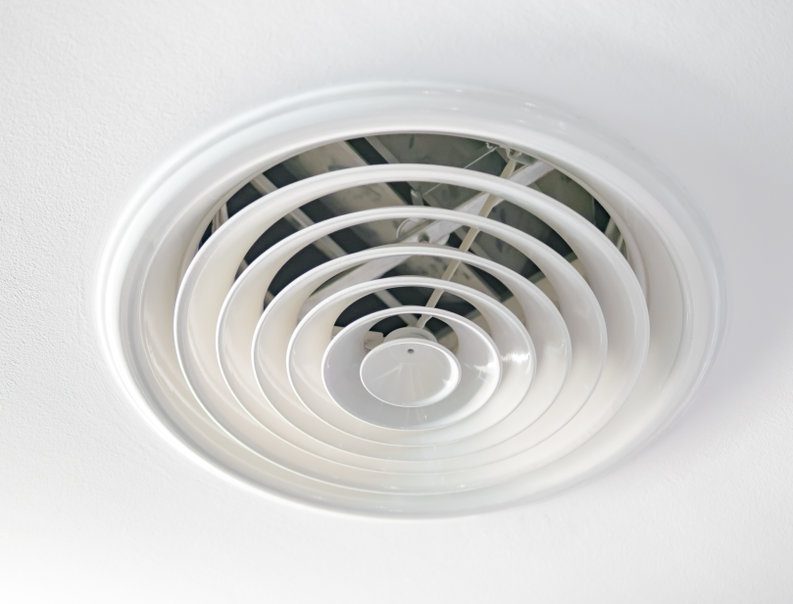 Dallas Indoor Air Quality Experts
Cody & Sons can assist you with improving the quality of air at your place in Dallas. Our indoor air quality experts can reduce harmful airborne bacteria, allergens, irritating pollutants, and mold and mildew from your air and HVAC systems when you request duct cleaning services, air filter replacement, or air purification system installation in Dallas or the surrounding areas. Call us today and breathe easier tomorrow!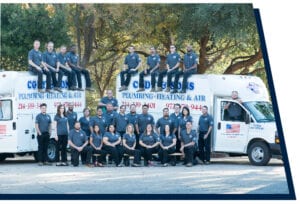 Our Guarantees
Upfront Pricing Guarantee
We Value
Your Home Guarantee
We Value
Your Safety Guarantee
We Value
Your Time Guarantee
We Value
Your Satisfaction Guarantee

Open 24/7 Call Now

(469) 225-9527