AC Installations Plano, TX
Looking For an Air Conditioning Install in Plano, TX? We Can Help!
Schedule Now
AC Installation in Plano
Home and business owners looking for air conditioning installations in Plano can count on Cody & Sons to assist them when they need to have a new AC unit installed. Our family-owned HVAC company is dedicated to being the number one source for AC installations in Plano and replacements, and we would be glad to come help get a cooling system put in at your property!
What Your Neighbors Are Saying
Cody and Sons Plumbing and HVAC are responsive, courteous, timely and provide excellent service. I have used them multiple times for plumbing and now they are taking care of my HVAC. I was so impressed that I have now purchased their HVAC and Plumbing plans Member Value Plans (MVP) which will save me money and headaches in the long run for my 90 year old house and my rental condo.
-Jacquelyn S.
We use Cody and Sons regularly and they are awesome. Everyone is super nice and professional. Always arrive on time. Will continue to use them in the future!
-Rick M.
Trevor with Cody & Sons came out and fixed my tankless water heater. He finished the work quickly and efficiently, cleaning the burner assembly, and the heater is back to normal! Great work! Also, all of the scheduling with the office was smooth, with plenty of updates
-Adam T.
Another company tried to sell me on a many-thousand-dollar replacement of an entire AC unit. Cody & Sons was able to repair my unit for a fraction of the price. These guys are honest and good at their job. I will use them again.
-Ben T.

Open 24/7 Call Now

(469) 225-9527
Air Conditioning Replacement Plano TX
If your Plano air conditioning system broke down, there is no need to suffer and sweat. If regular air conditioning repairs aren't cutting it anymore,  our team can come out and get you an air conditioning replacement in Plano and put a brand new appliance in its place. We can go over all the options of models with you and can provide recommendations on which brands we trust, such as American Standard.
New Air Conditioning Installs in Plano
The hot and humid weather here makes having an air conditioning unit basically a necessity. If you have been relying on fans and alternative cooling methods that just aren't working for you, we can help you get your place much cooler by installing an air conditioning unit. In no time, you will feel a major difference in how comfortable you are inside your Plano property. At Cody & Sons you can count on getting the best air conditioning services in Plano!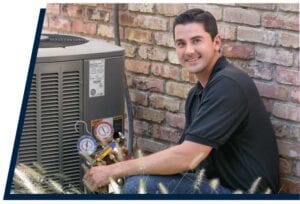 Repair Vs Air Conditioning Installs Plano TX
Oftentimes we are called out to repair a malfunctioning AC unit and once we take a look it is clear that replacing it is a better option. As time goes on, if you aren't performing regular air conditioning maintenance in Plano, you run the risk of damaging your machine beyond regular repairs alone, costing more money in the long run. Rather than putting more money into an old and problematic system, getting a brand new, efficient set up may end up end up costing you less over time. Our team is always honest and will let you know if air conditioning installation in Plano is the right move.
Plano's AC Installation Source
Cody & Sons is here for homeowners who need a new air conditioning installation in Plano. We can replace your old or damaged unit or get you set up with a new air conditioner in Plano for the first time! Our team is professional, efficient, and will make sure you are comfortable before we call a job complete.  Contact us for expert air conditioning installation in Plano!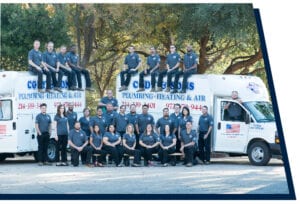 Our Guarantees
Upfront Pricing Guarantee
We Value
Your Home Guarantee
We Value
Your Safety Guarantee
We Value
Your Time Guarantee
We Value
Your Satisfaction Guarantee

Open 24/7 Call Now

(469) 225-9527