Get HVAC Repair in Colleyville, TX
Whenever you need professional HVAC repair in Colleyville, TX, you can rely on the team from Cody & Sons Plumbing, Heating & Air. We'll get to you fast and help you find the solutions you need so you can stop worrying about your HVAC repair in Colleyville, TX as quickly as possible.
What Your Neighbors Are Saying
Cody and Sons Plumbing and HVAC are responsive, courteous, timely and provide excellent service. I have used them multiple times for plumbing and now they are taking care of my HVAC. I was so impressed that I have now purchased their HVAC and Plumbing plans Member Value Plans (MVP) which will save me money and headaches in the long run for my 90 year old house and my rental condo.
-Jacquelyn S.
We use Cody and Sons regularly and they are awesome. Everyone is super nice and professional. Always arrive on time. Will continue to use them in the future!
-Rick M.
Trevor with Cody & Sons came out and fixed my tankless water heater. He finished the work quickly and efficiently, cleaning the burner assembly, and the heater is back to normal! Great work! Also, all of the scheduling with the office was smooth, with plenty of updates
-Adam T.
Another company tried to sell me on a many-thousand-dollar replacement of an entire AC unit. Cody & Sons was able to repair my unit for a fraction of the price. These guys are honest and good at their job. I will use them again.
-Ben T.

Open 24/7 Call Now

(469) 225-9527
Our HVAC Services
HVAC Repair
Don't neglect your HVAC repair in Colleyville, TX. Our team can repair your Colleyville air conditioning or heating system when isn't working properly, call right away so we can remedy the situation fast.
AC Repair
Don't put off an AC repair in Colleyville. Instead, call our experts from Cody and Sons right away. We'll fix your AC fast so you can get comfortable at home again as soon as possible.
Furnace Repair
Furnace repair is easy when you have our experts working on your unit. We'll find out what's wrong, then fix it ASAP so you won't have to worry about it anymore.
Boiler Repair
It can be harder to find experts in boiler repair in Colleyville, but we have some on staff. Just call us and we'll connect you with one of them so you can get your boiler fixed quickly and efficiently.
HVAC Installation
AC Installation & Replacement
If it's time for a new AC installation in Colleyville, contact us right away. We'll match you with a great new air conditioner that meets all of your needs and install the new unit for you fast. We'll stay until you're sure your new air conditioner will get you cool
Heating Installation & Replacement
If it's time for a heating replacement or you need a first-time heating installation in Colleyville, TX, we'll help you get the perfect new heater for you. We'll make sure your new furnace, boiler, or whatever heating system your prefer matches all of your needs and comes from a reliable manufacturer. We match you to a new heating system based on:
The size of your home.

Your furnace usage patterns, including how often you use it and how warm you like to keep your house.

Your preferences around investing in appliances that save energy.

Your level of satisfaction with your current furnace. 
Choose your new heater and we'll handle your HVAC installation in southalke,TX, too. We'll get everything put in just the way it was intended to be installed, then we'll test the unit. If you're not satisfied with the way your new heater is working, we'll keep working until you are sure that it will give you the warmth you need.
HVAC Maintenance
Sign up for regular HVAC maintenance so you can keep your comfort systems running well for years. We'll make them work as efficiently as possible too, so you won't spend too much on energy costs.
Duct Cleaning
Duct cleaning in Colleyville, TX can get rid of dust, dirt, and debris in your HVAC system, as well as eliminate mold, mildew, bacteria, and more. Contact us today to sign up for our super or premier duct cleaning service and breathe easier at home soon.
Thermostat Repair & Replacement
If your thermostat is broken, call us for thermostat repair so you can get comfortable at home again soon. We can also help you with your thermostat installation needs. We can even get you that smart thermostat you've been wanting!
Indoor Air Quality
If your indoor air quality in Colleyville is poor or someone in your home has asthma or allergies, reach out to us today. We'll help you find the solution that will make your air clean and clear once again. We can clean your ducts, change the air filters, check the insulation, or install purifiers.
Emergency HVAC Service
It's not hard to find emergency HVAC repair in Colleyville, TXe – just call Cody & Sons. We have experts standing by 24/7, so there's always someone to come to you when you have an HVAC emergency.
 Get Expert HVAC Service in Colleyville, TX
Make your appointment with a Cody & Sons expert today and find out why so many people rely on us to handle their HVAC repair in Colleyville.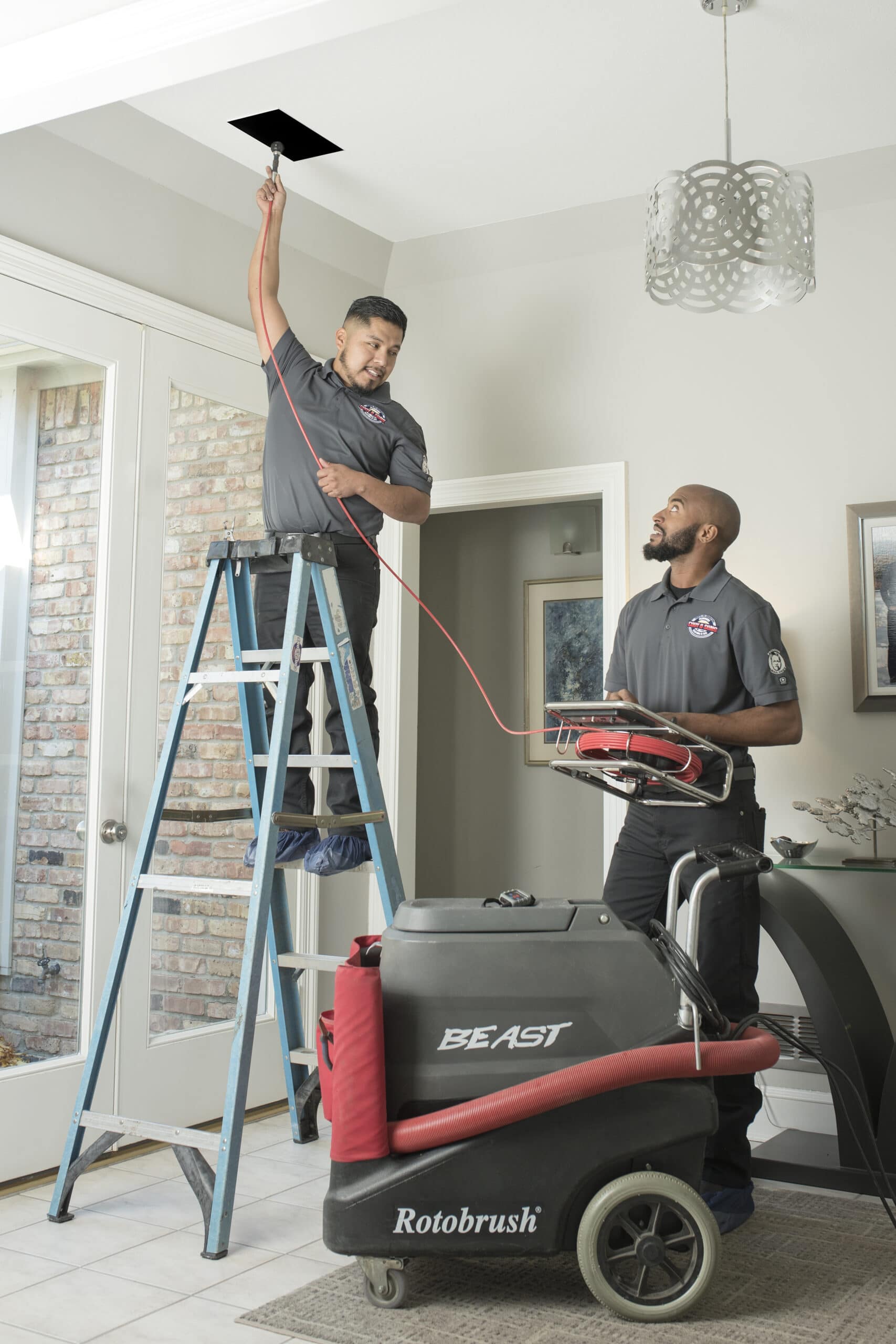 Our Guarantees
Upfront Pricing Guarantee
We Value
Your Home Guarantee
We Value
Your Safety Guarantee
We Value
Your Time Guarantee
We Value
Your Satisfaction Guarantee

Open 24/7 Call Now

(469) 225-9527