Heating, Cooling & Plumbing in Southlake
Looking for air conditioning repair, heating repairs, gas leak  detection, plumbing services, or anything else in Southlake? Then you've come to the right place. Our HVAC  and plumbing services have the highest ratings in the area, and we love to help people get their homes comfortable again. When you need reliable heating, air conditioning, or plumbing in Southlake, call us at Cody & Sons Plumbing, Heating & Air today.
What Your Neighbors Are Saying
Cody and Sons Plumbing and HVAC are responsive, courteous, timely and provide excellent service. I have used them multiple times for plumbing and now they are taking care of my HVAC. I was so impressed that I have now purchased their HVAC and Plumbing plans Member Value Plans (MVP) which will save me money and headaches in the long run for my 90 year old house and my rental condo.
-Jacquelyn S.
We use Cody and Sons regularly and they are awesome. Everyone is super nice and professional. Always arrive on time. Will continue to use them in the future!
-Rick M.
Trevor with Cody & Sons came out and fixed my tankless water heater. He finished the work quickly and efficiently, cleaning the burner assembly, and the heater is back to normal! Great work! Also, all of the scheduling with the office was smooth, with plenty of updates
-Adam T.
Another company tried to sell me on a many-thousand-dollar replacement of an entire AC unit. Cody & Sons was able to repair my unit for a fraction of the price. These guys are honest and good at their job. I will use them again.
-Ben T.

Open 24/7 Call Now

(469) 225-9527
Southlake Plumbing
We offer a complete line of plumbing services, from sewer cleaning to drain cleaning in Southlake, TX so you never have to wonder if we can handle the problem. At Cody & Sons, all of our plumbers are licensed specialists so they can handle whatever your plumbing throws at them.
Sometimes, people call us wondering if they really need repairs. Their problem may seem small or it may seem like something they just need to learn to live with. We tell them that there's no problem too small for us! In fact, small problems often become large ones if you let them go. Everything from water heater repairs to water heater replacement and plumbing remodeling to gas leak detection and repair, we can do it.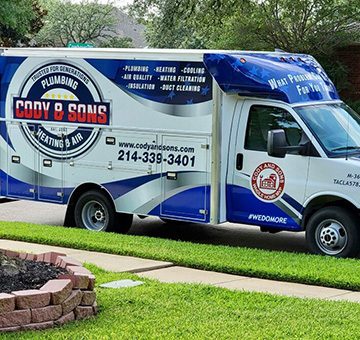 AC Repair in Southlake
We have AC repair service technicians to answer your calls and get to you fast. They're there 24 hours a day, 7 days a week, 365 days a year so that you never have to worry about getting that AC repair completed fast.
AC Installation
Call Cody and Sons when you need an air conditioning installation company you can trust in Southlake. We'll show you how easy it can be to make your AC problems go away fast. Make an appointment with one of our skilled HVAC technicians today!
AC Maintenance
When you need AC maintenance service at home, call us at Cody and Sons. We'll get to you quickly, figure out what your AC needs, and get it tuned up as fast as we can. We are the company you can trust.
Indoor Air Quality
We know that air quality is very important for the health of you and your family. We can get a tech to you, get testing done, and let you know what kind of filtration services could help.
Vent & Duct Cleaning
If you're experiencing serious air quality issues, it could be connected to dirty ducts. Contact us now, and someone will be at your door in no time and we'll get your ducts cleaned out fast.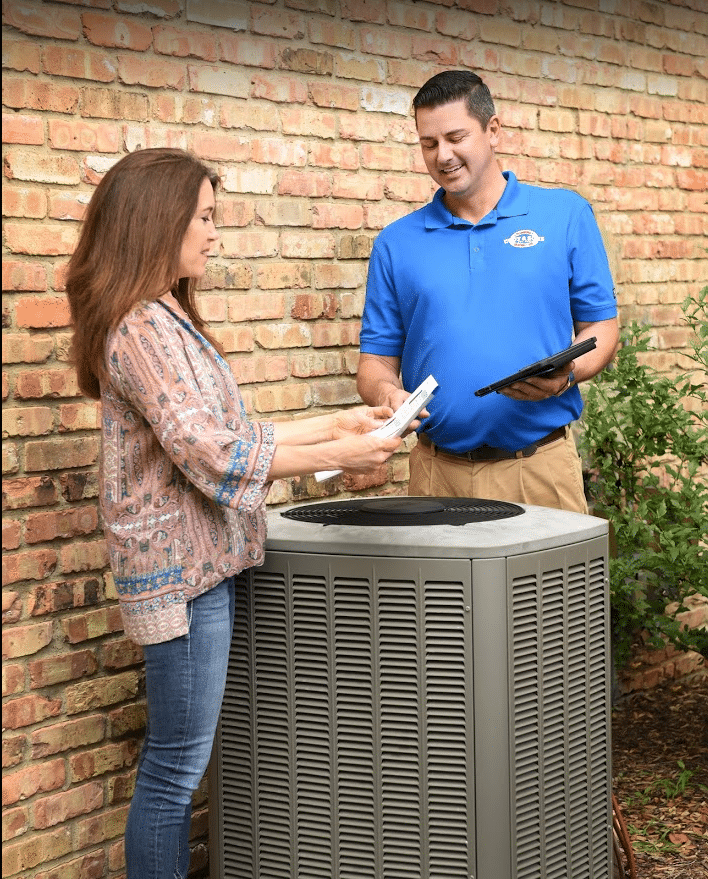 Heating Repair in Southlake
Call Cody and Sons as your heating repair company for any issue, including the following:
Your heater won't turn on, or it only turns on some of the time.
 Your heater won't turn off.
Your heater goes off and on so quickly that it doesn't warm your home.
Your heater blows cold or lukewarm air.
Your heater makes unusual noises.
You are too cold at home, even when your heater seems to be running well.
Heating Maintenance
Heating maintenance can save you from having systems issues pop up at any time, not just when it's convenient to call someone to get them fixed. That's why we offer tune up service in Southlake and the surrounding areas.
Furnace Installation
Need a new furnace? Cody and Sons can help you pick out one that meets your needs. After determining the size of your home, how often you run the heat, and recommend brands and products we know and trust. We'll get your new heater installed according to the manufacturer's standards.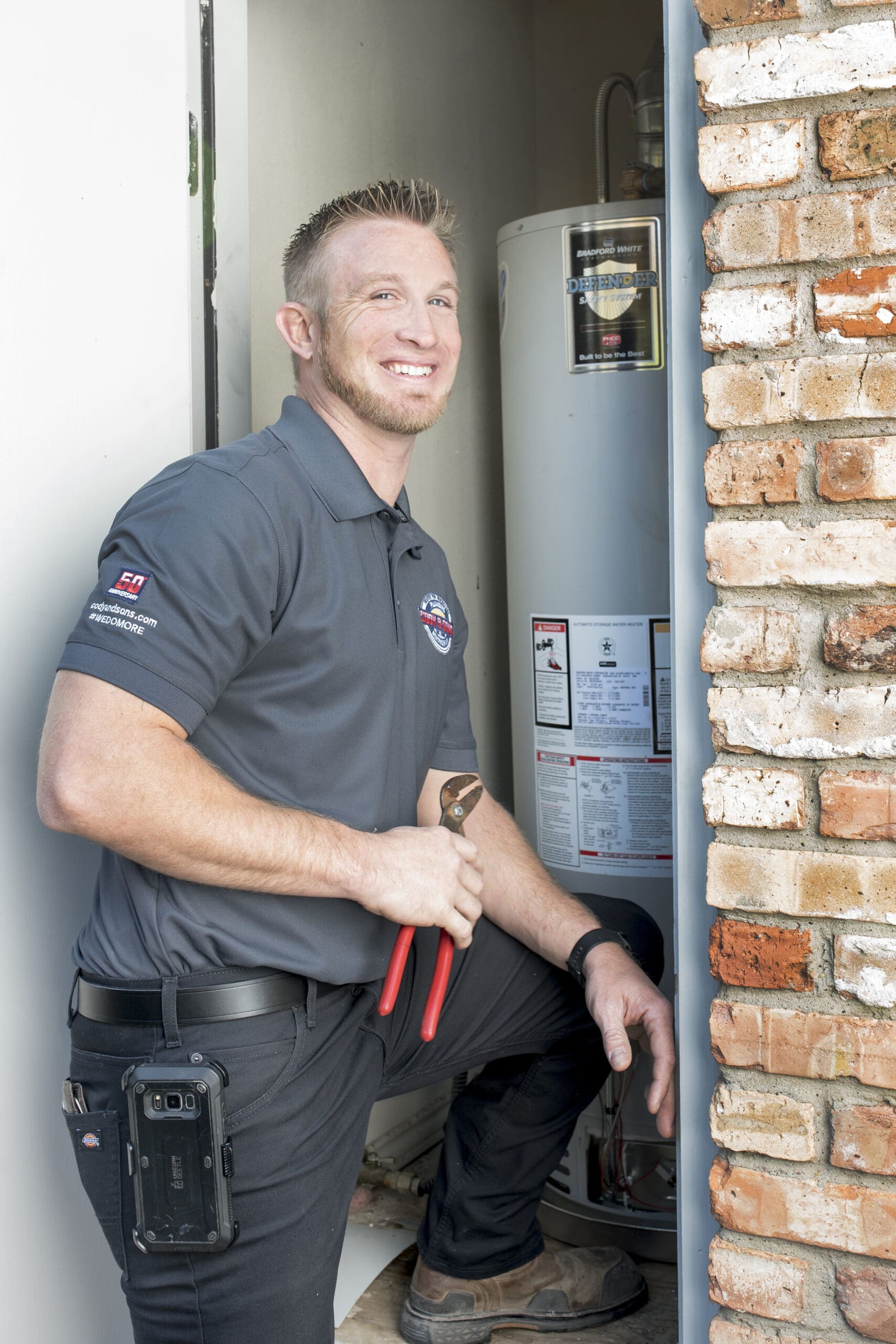 Our Guarantees
Upfront Pricing Guarantee
We Value
Your Home Guarantee
We Value
Your Safety Guarantee
We Value
Your Time Guarantee
We Value
Your Satisfaction Guarantee

Open 24/7 Call Now

(469) 225-9527