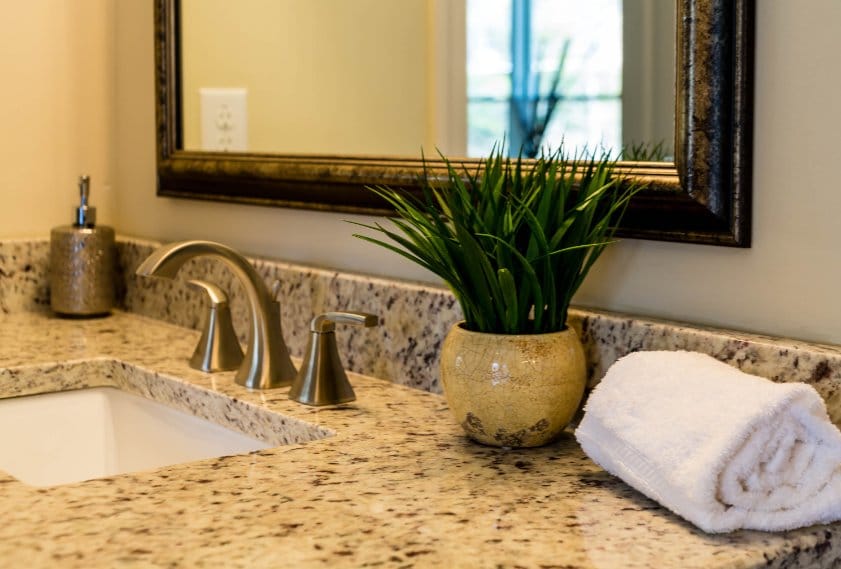 The summer is the best time to get your creativity flowing and tackle those home improvement ideas you've been sitting on for the past few months. Last week, we talked about some remodeling mistakes to avoid that will save you time and money. Now let's get into 5 easy remodeling ideas to do this summer.
Decorative Curtains:
Starting off with an easy and cost-effective idea, new curtains are a great way to add color, personal style, or an aesthetic to your home. However, after seeing them every day for a while, they sort of begin to blend into the rest of your home, losing their decorative touch.
Revamping your windows this season with new heat-blocking window treatments will not only bring an updated feel to your home but also help keep your house cool all summer.
New Faucets:
Another element you might not have thought of that could potentially change the entire feel of your house are new faucets. These are commonly overlooked and may have been with the home since before you moved in. Switching these out for something that better suits your style will not only elevate your kitchen and bathrooms but will also make your home feel a little bit more like yours.
Don't forget about the shower! Give your bathroom a makeover by swapping cheap shower heads with something a bit more luxurious. This also brings us back to idea #1: it's probably time to find a new decorative shower curtain. Maybe something bright and floral for the summer?
Updated Appliances:
Appliances might be another thing in your house that have been there since before you moved in. Now is a great time to update your kitchen with more modern appliances. Whether you want to splurge on a new matching kitchen set or opt to DIY the look with some contact paper and some patience, this easy remodeling idea is sure to make a difference to the look and feel of your entire house.
Wet Bar:
Do you have an unused spot in your house that you're not sure what to do with? If you plan on entertaining a lot for the summer or the holidays, now is the perfect time to install a small DIY wet bar!
This is a creative way to take a space that previously had no functionality and turn it into a spot you'll be using pretty often, especially during parties and family-get togethers. It can be completely customized to reflect your personal style.
As we recommended in our 9 remodeling mistakes to avoid post, it is best to pick the sink first and work around that!
Check out this post on how to create a wet bar.
Garden Accent Wall:
Another innovative way to bring new life to your home is by bringing the outdoors indoors with a garden accent wall.
Plenty of homes have little awkward nooks or crannies that the homeowner might not be sure what to do with. Whether you have this blank wall space in your bathroom, the kitchen, bedroom, or entryway, a small garden accent wall is the perfect easy remodel you can do this summer.
Near the kitchen, you can start an herb garden that is easy to access while cooking. You could use this idea in the bathroom or entryway, maybe try some succulents that are low maintenance and colorful. If this idea sounds great for the bedroom, opt for more leafy greenery that acts as a natural air purifier and will improve the air quality of the room while you sleep.
Disclaimer: if you have indoor animals, make sure the plants you intend to have are not harmful or dangerous to your pets!
Kitchen & Bathroom Remodeling in Dallas
If it's time for kitchen or bathroom remodeling in Dallas, TX, then it's time to call us at Cody & Sons Plumbing Heating & Air. We can help you with any remodeling project that involves your Dallas plumbing system. We can move pipes, install and test fixtures, and more. Before you know it, we'll have your house one step closer to being the house of your dreams.
Check out our remodeling services and give us a call. We can help you create the house of your dreams, avoid these 9 common remodeling mistakes this summer, and maintain your home for many summers to come.

Call Us 24/7

(469) 672-5403