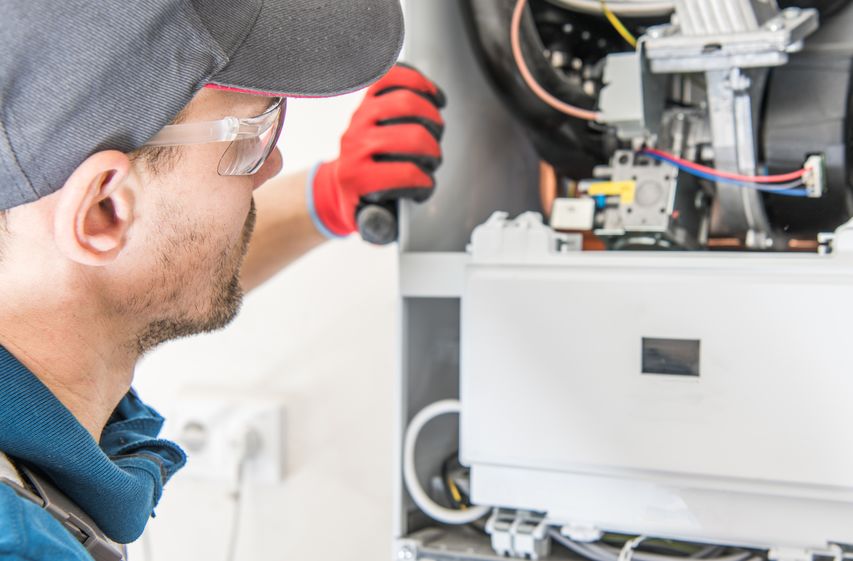 When your furnace stops working, it's easy to panic. After all, it won't be too long before you're cold at home and your pipes start to freeze. Instead of worrying, though, just call us at Cody & Sons. We'll get to you quickly, assess your furnace, then get it repaired for you fast. If furnace replacement is a better option for you, we'll help you get the perfect new furnace for your home.

Don't ever let a furnace repair in Dallas, TX go. These problems can get worse fast and they can have serious consequences, too. In fact, you should do everything you can to catch the issues before they become so serious that your furnace isn't working at all. Here's what you should look for.
Signs You Need a Furnace Repair
Your furnace may be struggling but you won't know unless you know the signs that indicate furnace problems. Call us for heating repair in Dallas, TX if you notice any of the following issues.

Your furnace won't turn off. This can burn out your motor quickly and it makes your house too warm, too.
Your furnace turns on and off, but it does it so fast that it never gets a chance to heat your home. Something has gone wrong and your wasting energy running a furnace like this. We'll get to the bottom of it and fix it fast.
Your furnace blows cold or lukewarm air. Even if the air it blows it technically warmer than the air in your home, it's not working efficiently. This causes extra wear and tear on the furnace and raises your electricity bills, too.
Your furnace makes unusual sounds when you run it. Something could have broken off inside your furnace or gotten inside it. Either way, you'll want to fix the problem before whatever it is that's rattling around in there does even more damage.
Your energy bills are going up and you don't know why. When there's not another explanation for higher energy costs, you may need a furnace repair in Dallas, TX.
You are too cold at home, even when your heater seems to be working well. If it has kept you warm before, chances are that it needs a repair. If it's a new heater or you are new to the home, you may need to get a larger heater for effective winter warmth.
Call us right away, as soon as you notice a problem, and we'll send out an expert ASAP. Before long, we'll know exactly what has gone wrong with your heater and we'll be started on a repair. Our goal is always to get things working again before you get too cold or your home suffers damage.

In addition to heating repair in Dallas, TX, we offer furnace replacement, installation, and maintenance services, too. Just let us know what you need and we'll be there fast to help you and your family stay warm all winter long.

Call to make your appointment today!