AC Won't Work

AC Air Isn't Cool

I Need A New AC

AC Not Working?
On the hot and humid Texas days, the last thing you want is for your air conditioner to not work to keep you and your family cool. If your AC isn't working, or isn't as efficient as it once was, call us at Cody & Sons ASAP. We'll get your AC unit back up and running, and you cool, in no time! Never get too hot in your home again.
AC Not Blowing Cold Air?
Is your AC unit blowing hot or warm air? Nothing is more miserable than when an AC unit doesn't cool you down after coming inside from a hot and humid Texas day. Call the experts at Cody & Sons right away. We'll send an Air Conditioning expert to your home to determine why your AC unit isn't cooing well, and we'll get you back up and running ASAP!
Need a New AC System?
If your AC unit is getting old, it may be time to replace old air conditioner with a shiny new one. Not only are today's air conditioners more energy efficient (saving you money), but they also tend to cool faster and better than older units. Make the most of every dollar by getting a new AC unit today. Call the cooling experts at Cody & Sons plumbing for a free estimate.
Complete Air Conditioner Services in Frisco, Texas
The A/C system moves heat and humidity from an inside space to an outside unconditioned area. This system uses the most energy in your home, and it cycles off and on thousands of times a year. If it is not healthy, then neither is your indoor environment. We can ensure that your air conditioners are operating efficiently and consistently. We can provide you with peace of mind knowing that your HVAC system is running smoothly with preventative maintenance, first air conditioning repair and affordable solutions to major replacements.
What Your Neighbors Are Saying
Cody and Sons Plumbing and HVAC are responsive, courteous, timely and provide excellent service. I have used them multiple times for plumbing and now they are taking care of my HVAC. I was so impressed that I have now purchased their HVAC and Plumbing plans Member Value Plans (MVP) which will save me money and headaches in the long run for my 90 year old house and my rental condo.
-Jacquelyn S.
We use Cody and Sons regularly and they are awesome. Everyone is super nice and professional. Always arrive on time. Will continue to use them in the future!
-Rick M.
Trevor with Cody & Sons came out and fixed my tankless water heater. He finished the work quickly and efficiently, cleaning the burner assembly, and the heater is back to normal! Great work! Also, all of the scheduling with the office was smooth, with plenty of updates
-Adam T.
Another company tried to sell me on a many-thousand-dollar replacement of an entire AC unit. Cody & Sons was able to repair my unit for a fraction of the price. These guys are honest and good at their job. I will use them again.
-Ben T.

Open 24/7 Call Now

(469) 225-9527
AIR CONDITIONING REPAIR AND INSTALLATION
Texas heat makes air conditioning a requirement, and we understand that when it goes out you need someone fast! Our trucks are stocked and prepared for onsite repair to get your A/C operating quickly. We repair all makes and models. We carry American Standard equipment because of its high quality and reliability.
We offer financing as an option for any installations, replacements, and repairs through GreenSky for 0% interest or low APR financing options. FTL Finance is another financing  option. Or you can check out ​AMS Financial to see if you qualify a for zero interest credit card.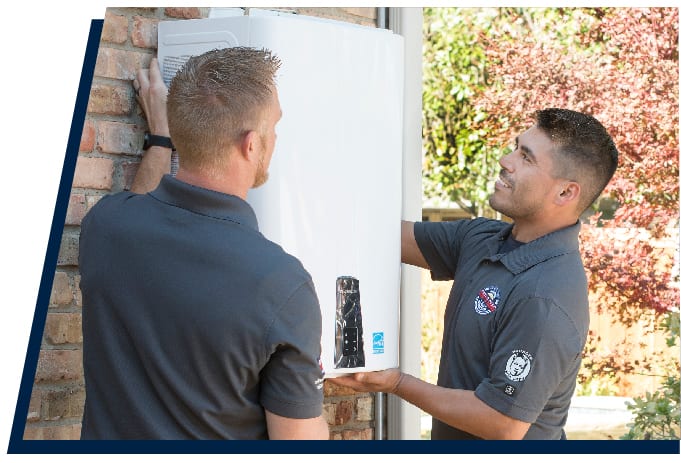 THERMOSTATS AND ZONING
The thermostat is the switch that controls your home comfort system. Our experienced HVAC division will work with you to find a thermostat that will fit your individual needs. We provide from the basic manual t-stat to an entire home automation system thermostat that you operate from a smartphone. These high tech thermostats are programmable to adjust your home temperature at different times throughout the day to help you maintain optimum comfort, and save money on your utility bills.
Zoning systems use multiple thermostats to control the conditioned air to certain areas only when needed. If installed properly, zoning systems can help save on energy consumption and drastically lower utility bills. You can depend on our trained technicians to install a zoning system that will update your home to maximum efficiency.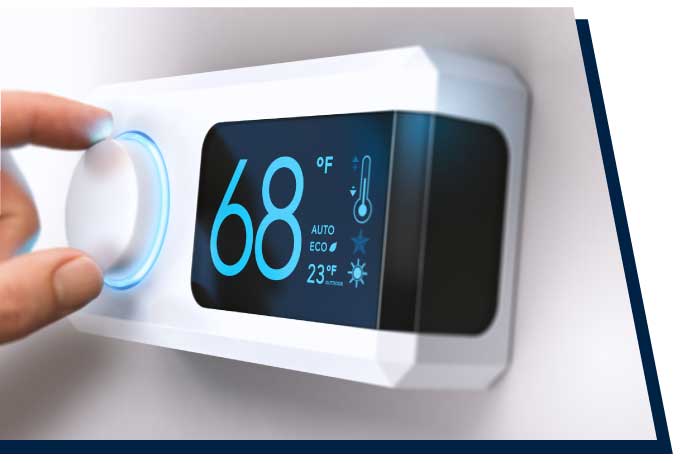 AIR PURIFICATION SYSTEMS
Preventative maintenance will aid in the overall quality of your indoor air. Some homeowners may have additional concerns regarding allergens, pet or smoke odors, mold, fungus, bacteria, or other toxins in the indoor air. For this, we offer installation the Reme Halo system by RFG. This is the next generation of indoor air quality technology designed to eliminate "sick building syndrome." This system is installed in your ducts and is capable of purifying every cubic inch of air that your central air conditioning system reaches.  It's like bringing outdoor air inside without ever having to open your windows. It's effective against all three categories of indoor air pollutants: Particulates, Microbial and Gases. In a study by Kansas State University, the Reme Halo was proven to have an average sneeze microbial reduction of 99% in The Sneeze Test. It also tackles odors from cooking, pets, dirty socks, diaper pails, and musty rooms.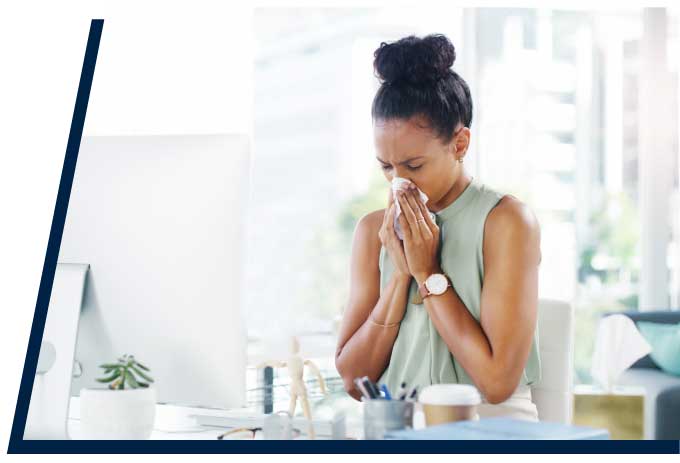 PREVENTATIVE MAINTENANCE AND TUNE UPS
Is your A/C system wasting money? If your A/C system isn't running effectively and efficiently, it could be costing you money. By routinely cleaning and inspecting your system, we can maintain system efficiency, air quality, and help prevent untimely breakdowns.
Twice a year maintenance is especially important on older systems. You can prolong the life of your system by having the coils cleaned, filter changed, and refrigerant levels checked routinely. We may also be able to identify a problem under warranty before your warranty expiration and catch the problem before it's no longer covered.
You can depend on our trained technicians to thoroughly inspect your system and make recommendations based upon your system's needs. We do not believe in upselling, or making unnecessary recommendations. We will inform you when we are merely making suggestions for peak performance. Call Cody & Sons Plumbing, Heating & Air today to schedule service
Check out our Plumbing services in Frisco.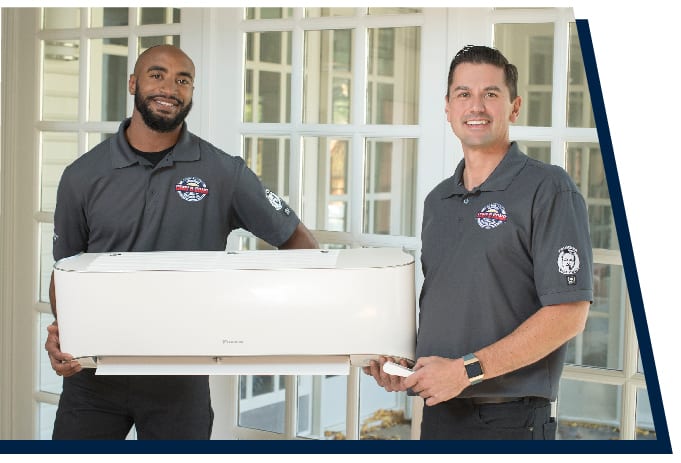 Our Guarantees
Upfront Pricing Guarantee
We Value
Your Home Guarantee
We Value
Your Safety Guarantee
We Value
Your Time Guarantee
We Value
Your Satisfaction Guarantee

Open 24/7 Call Now

(469) 225-9527