Heating Repairs in Plano, TX
At the very first signs of an issue with your heater, contact the Cody & Sons heating team for help. We offer professional assistance for property owners in Plano who need an expert to take a look at their system and see why it is acting up or not turning on at all. No matter what the problem is, we are sure to get it figured out and fixed – fast.
Heating Systems at Plano Properties
Our team is familiar with many different kinds of heating system setups, so we can serve you regardless of the kind of heating system that keeps your place warm. From conventional systems like furnaces to more modern kinds like electric air handlers, heat pumps, and ductless systems, we are able to perform heating repairs on them all.
What Your Neighbors Are Saying
Cody and Sons Plumbing and HVAC are responsive, courteous, timely and provide excellent service. I have used them multiple times for plumbing and now they are taking care of my HVAC. I was so impressed that I have now purchased their HVAC and Plumbing plans Member Value Plans (MVP) which will save me money and headaches in the long run for my 90 year old house and my rental condo.
-Jacquelyn S.
We use Cody and Sons regularly and they are awesome. Everyone is super nice and professional. Always arrive on time. Will continue to use them in the future!
-Rick M.
Trevor with Cody & Sons came out and fixed my tankless water heater. He finished the work quickly and efficiently, cleaning the burner assembly, and the heater is back to normal! Great work! Also, all of the scheduling with the office was smooth, with plenty of updates
-Adam T.
Another company tried to sell me on a many-thousand-dollar replacement of an entire AC unit. Cody & Sons was able to repair my unit for a fraction of the price. These guys are honest and good at their job. I will use them again.
-Ben T.

Open 24/7 Call Now

(469) 225-9527
Plano Heating Repairs
When you call us to come out for your heating repair in Plano, you can expect a quick response and an industry professional to show up at your door. The Cody & Sons heating team works efficiently to diagnose any issues and then come up with a plan for repairing them. It is our priority to get everything back up and running again as soon as possible so that you can enjoy the warmth.
Top Heating Repair Company
With 50 years in business, you can feel confident in hiring our team to take care of your heating repair needs. We show up on time and are professional in all our processes and are sure to be respectful of your property. The home and business owners who hire us in Plano know they will receive honest pricing and quality craftsmanship from the Cody & Sons crew.
Need Heating Repairs in Plano?
Reach out to the heating team on our staff when you are having problems with your system. A Cody & Sons heating technician will come out to your place and perform heating repairs in Plano. We'll get you and your home warmed up in no time!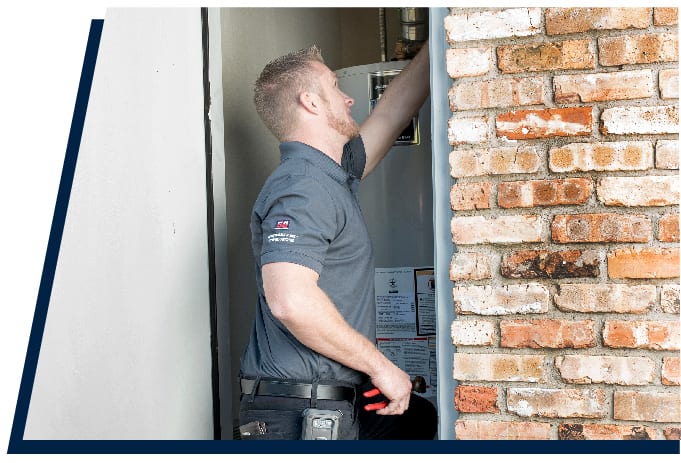 Our Guarantees
Upfront Pricing Guarantee
We Value
Your Home Guarantee
We Value
Your Safety Guarantee
We Value
Your Time Guarantee
We Value
Your Satisfaction Guarantee

Open 24/7 Call Now

(469) 225-9527