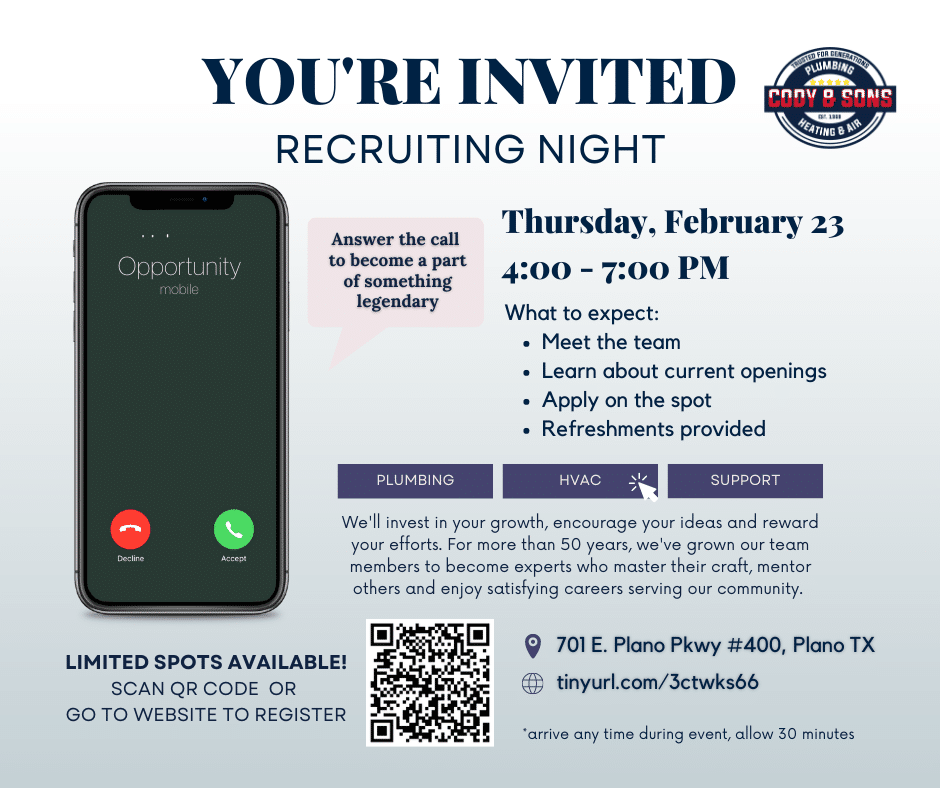 Cody & Sons has served the DFW metroplex since its inception in 1969. We are proud to be a family owned and operated business that has been trusted for generations.
The mission at Cody & Sons is to be recognized as a leader in their industry by providing outstanding plumbing, heating, and air services to our family of customers.
We are constantly searching for fresh, smart, and determined individuals to join our growing team, which is the goal of hosting our first quarterly recruitment event.
JOIN THE TEAM AT CODY AND SONS!
This event will be hosted at
701 E. Plano Pkwy #400, Plano, TX.
Thursday, February 23rd from 4:00 – 7:00pm
We invite anyone looking for a reliable and rewarding career to come see us. This event is a fantastic way to network with our team leaders and other members of our team, as well as different companies in our industry.
Cody & Sons provide great employee benefits including
Medical Insurance,
Training & Education,
Full Dental & Vision Coverage,
and a Retirement Plan
We also offer
Annual allowance for name brand safety footwear and insoles
A tool program
On the job training in every department,
and much more.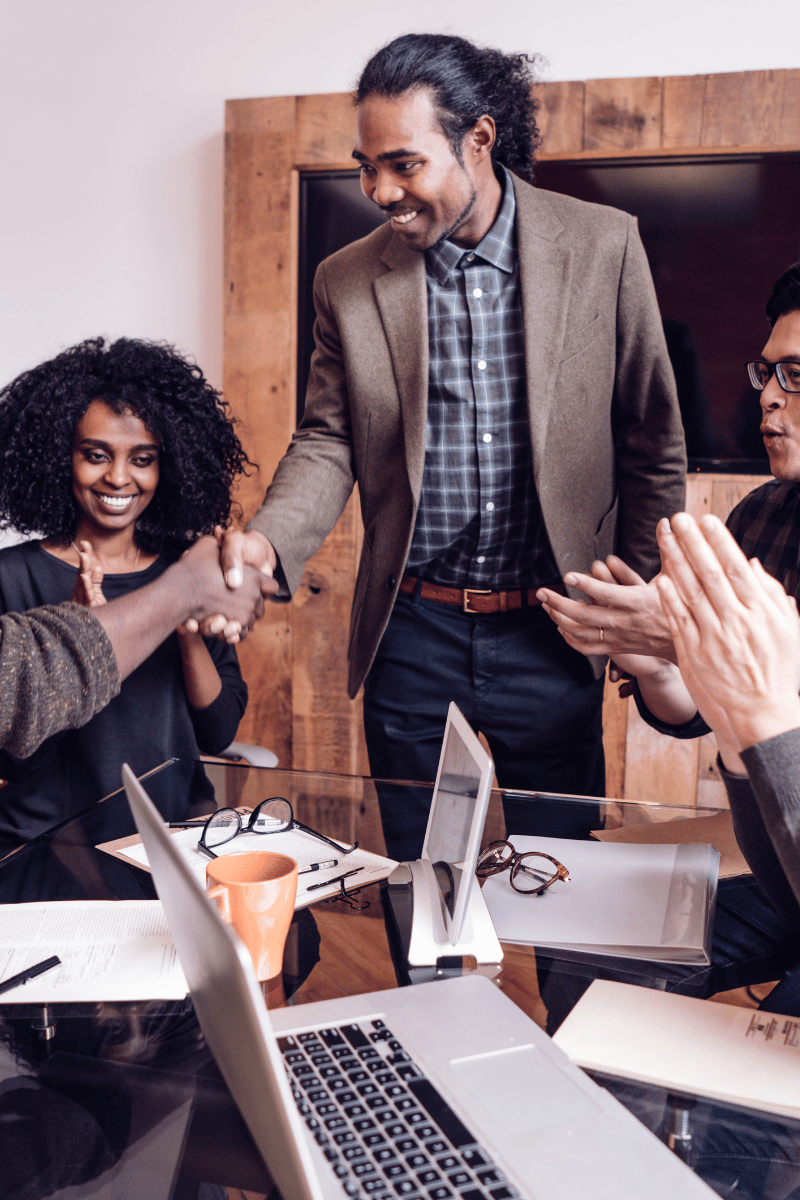 Cody & Sons goal is to hire based on our core values of teamwork, safety, integrity, respect, compassion, reliability, and problem solving. Our company is extremely family-oriented and understand that work-life balance is a necessity. We offer 72 hours of PTO after the first year (32 hours after 90 days) and an additional 5 days off every other year with 6 paid holidays.
Our team members are at the forefront of our company which is why we believe in investing in our employees. We'll invest in your growth, encourage your ideas, and reward your efforts. For more than 50 years, we've grown our team members to become experts who master their craft, mentor others, and enjoy satisfying careers serving our community. We are an equal opportunity employer, currently hiring for dispatch, customer service, HVAC technicians and installers, and licensed plumbers and apprentices.
If you or anyone you know is interested in attending, please click the button below to register.